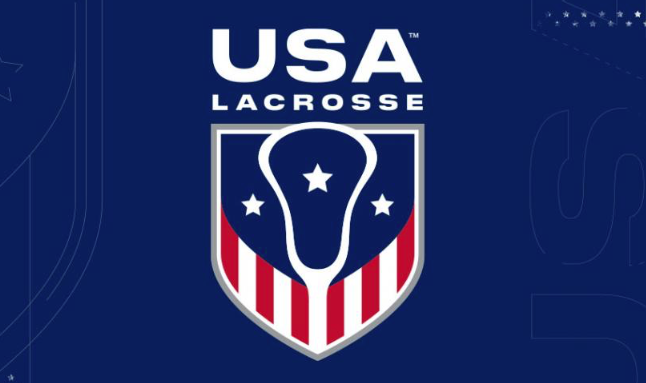 The efforts of USA Lacrosse to join the Olympic program have taken another step forward as the United States Olympic & Paralympic Committee has named the national governing body as one of five new members to its USOPC Affiliate Organizations Council.
In addition to USA Lacrosse, the new members are the United States Muaythai Federation, USA Cricket, USA Federation for Sport Cheering and USA Kickboxing.
"We are excited to welcome these organizations to the USOPC Affiliate Organizations Council," said Bob Meserve, AOC chair. "Through a thorough review of applications, the nominating committee determined these organizations are making outstanding efforts toward increasing interest and programming opportunities in their respective sports. We look forward to partnering with these organizations to further support the Olympic and Paralympic movements."
"Stepping into the USOPC family means so many more new and positive opportunities," said Marc Riccio, chief executive officer of USA Lacrosse. "USA Lacrosse will have access to unique information and resources that will provide an even better experience for USA Lacrosse members and the greater lacrosse community. It's also symbolic of the rising stature of lacrosse in the United States. This is truly an unprecedented development for our sport and USA Lacrosse."
Previously known as the Multi-Sport Organization Council, the AOC is a partnership between the USOPC and nearly 40 community-based, military, adaptive, education-based and recognized sport organizations. The five new members will be part of the AOC's Recognized Sport Organizations category, which includes national organizations that administer a sport not currently on the Olympic or Paralympic program. The five new groups will join Orienteering USA, the Underwater Society of America, USA Dance, USA Football, USA Ultimate and the United States Polo Association in the category.
"What an incredibly exciting time in our sport as we have been formally recognized by the USOPC," said Charlotte North, a member of the gold-medal winning 2022 U.S. Women's National Team. "I am so grateful to be a part of such a special community, one that is working so hard in pushing the sport to the highest level, increasing visibility, exposure and ultimately earning this next step towards being included in the Olympic Games."
For lacrosse, the move comes at a pivotal time as the sport's international leaders are hoping to gain access to the Olympic Games through a smaller, faster version of the sport that has six players per side. The sport is one of several on a shortlist for consideration at the 2028 Olympic Summer Games in Los Angeles. World Lacrosse, the international federation, is leading that effort with the federation having received official status with the International Olympic Committee in 2021.