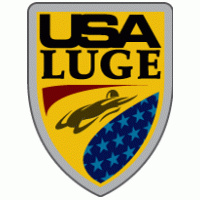 USA Luge will slide for at least two more years with White Castle, agreeing to an extension on the fast food company's sponsorship with the national governing body. Under terms of the deal, White Castle will continue as the title sponsor for USA Luge's talent identification program, which is known as the White Castle USA Luge Search. The program has introduced the sport to more than 1,200 youth over the past two offseasons.
The talent search program has been held at events around the country, with athletes competing on sleds with rollers off the ice to start. The 2019 series will begin in Columbus, Ohio, home to White Castle, in May. Additional locations will be announced this spring.
"We're thrilled to continue our partnership with White Castle to bring the Slider Search to cities around the country this offseason to share the sport of luge and find new, young athletes to add to the successes of USA Luge," said Gordy Sheer, USA Luge director of marketing and sponsorships, and a 1998 Olympic silver medalist. "Over the first two years of our partnership with White Castle, we saw an incredible 90 percent increase in youth that were introduced to the sport through the Slider Search."
Luge has been on the Olympic program since 1964 and its athletes are commonly referred to as "sliders," making for a natural connection with White Castle, which specializes in small hamburgers of the same name.
"At White Castle, we've been honing our slider skills for 98 years, and we're always interested in opportunities to further our expertise," said Lynn Blashford, vice president of marketing at White Castle. "As a family-owned business, we understand exactly what it takes to add to the team, and we're excited to continue our partnership with USA Luge to share the sport of luge and discover the next generation of USA Luge sliders."