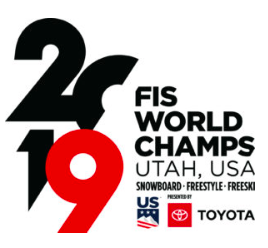 If you ask Bill Malone how the weather is, he just might reply, "Great! We're expecting a lot of snow!"
Heaps of snow is always good news in Park City, Utah, where Malone serves as president and CEO of the Chamber of Commerce and CVB. And snowstorms are especially good news right now, as the city prepares for the 2019 FIS Snowboard, Freestyle and Freeski World Championships presented by Toyota, scheduled for Deer Valley Resort, Park City Mountain and Solitude Mountain Resort, February 1–10.
It was quite a coup for Utah to land the championships, which are held every other year. "In the winter sports environment, this event falls second to the Olympic Winter Games," said Calum Clark, chief of systems and operations for U.S. Ski & Snowboard. The national governing body, which has its headquarters and training center in Park City, is hosting the event with the International Ski Federation (FIS), in partnership with the Utah Sports Commission. More than 1,300 athletes from around the world are expected, making this the biggest winter sports event in Utah since the 2002 Olympic Winter Games.
"We are very committed to freestyle, freeskiing and snowboarding, and U.S. athletes have been very successful in these sports," Clark said. "The opportunity to showcase these Olympic stars in the U.S. market—to put them in front of our donors, our sponsors, the U.S. media—was very important to us."
Star athletes on the U.S. team will include snowboarder Chloe Kim of California, a 2018 Winter Olympic gold medalist; freestyle skier David Wise of Nevada, a two-time Olympic gold medalist; and Ashley Caldwell, the defending world champion in aerials.
Compared to the more established alpine sports—think downhill and slalom—these FIS events attract a fan base that tends to be both younger and more female. "Our snowboarding fan right now is skewing toward a female demographic, thanks to very high-profile female athletes," Clark said.
Visual Sports
Unlike the speed-at-all costs world of alpine skiing, snowboard, freestyle and freeski are disciplines that tend toward the acrobatic.
The big air events—held in both skiing and snowboarding—are a bit like ski jumping, except that the athletes perform spectacular tricks in midair. Both skiers and snowboarders also compete in slopestyle, gliding down a course with rails, jumps and other features you might recognize from your local skateboard park.
And, of course, speed will be on display as well. In snowboardcross and skicross, multiple athletes race downhill at the same time, negotiating turns and jumps and occasionally crashing into each other. In the parallel slalom and parallel giant slalom snowboard competitions, racers compete side by side, and the first one to the bottom wins.
Other events include halfpipe, moguls and aerials, all fan-friendly events that tend to draw big audiences.
"These are sports that traditionally the U.S. does well in," Malone said. "They're fun, exciting events to watch." Malone himself is partial to the dual moguls, a fast, acrobatic event where skiers compete head-to-head on a steep, bump-covered course—often at night on a lighted course.
"It's a rock 'n' roll show," he explained. "It's loud, the music's blasting, it's so visual, it's so magical being out under the lights. When you watch that, it's hard not to smile."
For those who can't make the show in Park City, NBC Sports will broadcast more than 25 hours of programming—including 10 hours live—on its flagship and sports networks, as well as additional coverage on the NBC Sports Gold and Olympic Channel digital platforms.
Experienced Hosts
Two of the host resorts have deep experience in big-time events. Park City Mountain and Deer Valley both hosted competition during the 2002 Olympic Winter Games, as well as many FIS World Cup and U.S. Grand Prix events. Deer Valley hosted the FIS Freestyle World Championships in 2003 and 2011, although this year's event will offer something new.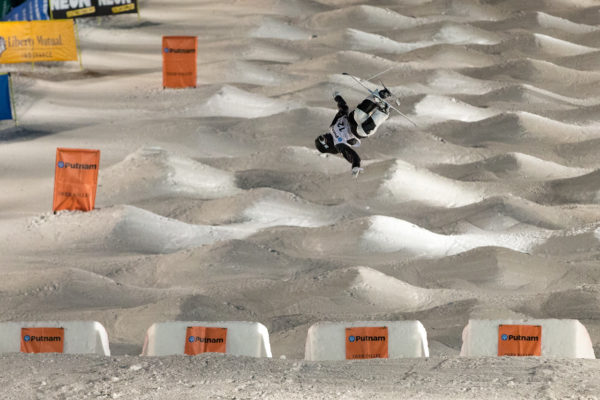 For starters, it will be the first time an FIS championship in the U.S. will feature all events across the snowboard, freestyle and freeski disciplines.
In addition, the event will include team competitions—including team aerials and team snowboardcross—in anticipation of the introduction of team events at the 2022 Olympics Winter Games in Beijing.
Clark, for one, is thrilled with the team concept. "Our athletes train together and work as a group, but then on the day of the event it's an individual sport," he said. Team competitions introduce a fresh element. "It's really thrilling to watch, and the athletes really do thrive on it," Clark said. "They love the competition—to be able to throw down a very aggressive run not just for themselves but for their teammates and their nation."
Just as the team events will help prep athletes for the 2022 Olympics, these FIS Championships as a whole will showcase Utah as a potential host for a later Winter Games. The U.S. Olympic Committee recently announced that Salt Lake City—including nearby Park City—would be its choice as host site in a potential Winter Games bid for 2030 or beyond.
The Utah site beat out Denver, which was also vying for the honor.
"We hope at some point in time to host a future winter Olympics, and this (the 2019 FIS event) fits into that as a resume builder," Malone said, calling the championships "a demonstration of capabilities and desire."