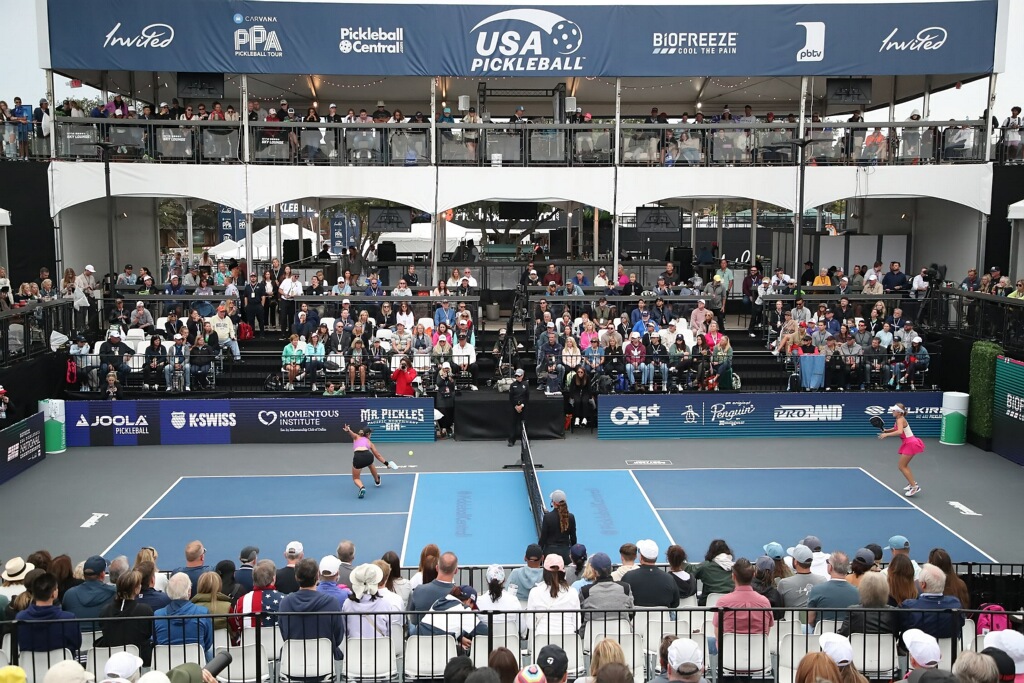 At the close of its national championships, USA Pickleball has announced it will reassess plans for the future location of the event. The national governing body hosted the 2023 Biofreeze USA Pickleball National Championships powered by Invited and the PPA Tour at the Brookhaven Country Club near Dallas and said it expects to decide on the event's home in the coming months.
The event had previously been held at Indian Wells Tennis Garden in California, but made the move to Texas after Brookhaven saw a $5.3 million investment in renovations and upgrades prior to hosting the tournament. Nearly 3,500 players competed in the event and an estimated 10,000 attendees took part in the day's final events on November 12.
"Through years of expertise hosting world-class events like our National Championship, we understand that we must hold ourselves to a certain standard and quality of both player and fan experience," said Mike Nealy, USA Pickleball chief executive officer. "We recognize this year's National Championships did not meet that standard and strongly value our community's feedback. Based upon such feedback, we look forward to sharing more details about our upcoming plans for Nationals and strive to provide all players with the best experience possible."
The event was held in partnership with the PPA Tour, which has been expanding its own event schedule in recent years.
"We'd like to thank PPA's staff for their hard work and partnership, and of course the Invited team for going above and beyond to host us at such a fantastic facility," Nealy said.