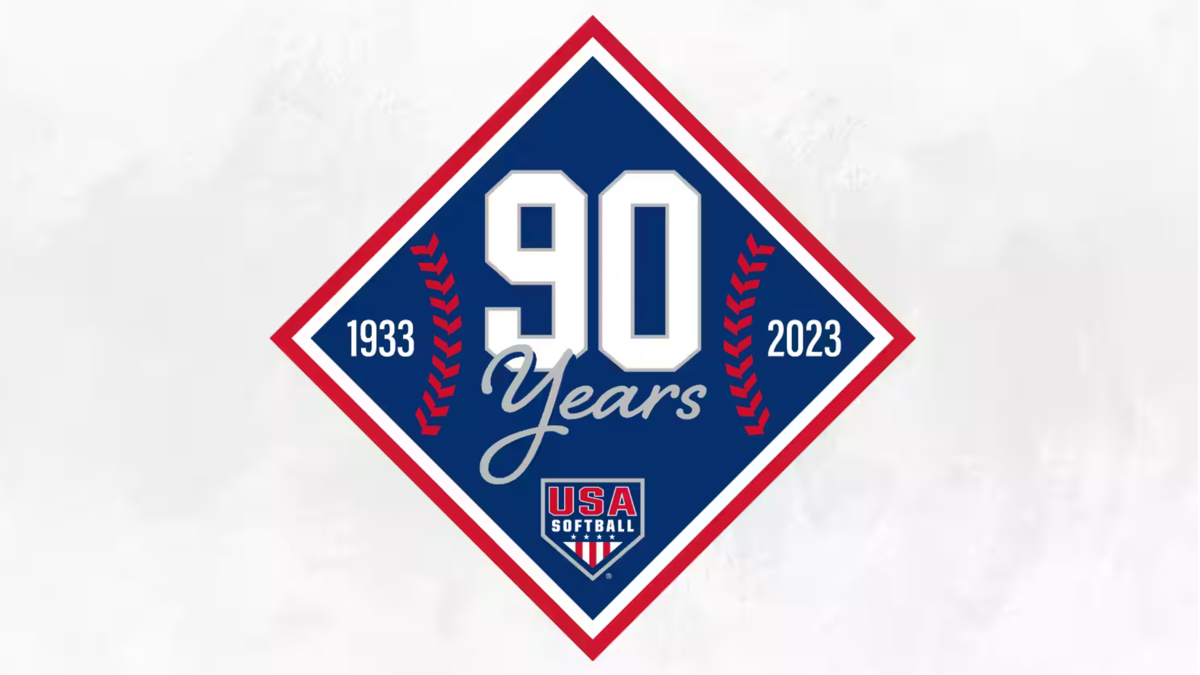 In celebration of USA Softball's 90-year anniversary, the organization has launched a 90th anniversary logo. The logo highlights the foundation that was laid in 1933 with the use of the original ASA logo while tying in modern elements of the current USA Softball brand to resemble the organization's evolution over time.
USA Softball was created to provide the sport with the solidarity and foundation it needed to grow across the country. The organization's network of associations has enhanced the sport across all 50 states with a membership of nearly one million players, coaches and umpires while also fielding six National Teams for international competition including World Championships, Pan American Championships and the Olympic Summer Games.
Since the organization's inception in Chicago in 1933, USA Softball — formerly ASA — has tabbed Oklahoma City as the softball capital of the world after relocating its offices to downtown OKC in 1966 and eventually opening its headquarters in 1973. The organization then joined the ranks of the United States Olympic and Paralympic Committee after being named the national governing body for the sport of softball in 1978 — which elevated USA Softball as the only softball organization with the opportunity to field an Olympic softball team.
The hashtag #WeAreUSAS90 across all USA Softball social media platforms will highlight the milestones of the organization and its members throughout the last 90 years.