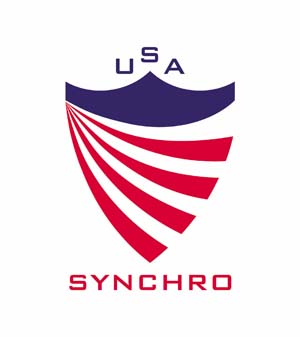 USA Synchro has announced an agreement with Team IP to serve as the national governing body's exclusive provider of event merchandise, staff apparel, volunteer apparel and judge apparel. Team IP will also provide online retail integration for the NGB, which governs the sport of synchronized swimming.
"We are thrilled to be working with Team IP as our exclusive merchandise vendor, and as partners on our newly launched e-commerce store," said Adam Andrasko, CEO of USA Synchro. "Our athletes, coaches and fans will be impressed with their expertise in event merchandise sales including our new online store."
Florida-based Team IP has a long history with aquatics-based sports. The company is a member of U.S. Aquatic Sports (USAS) and the official merchandise partner for USA Diving at its Olympic Trials (2020), national, zone and region championships. Team IP will also serve as the merchandiser for the 2019 FINA Grand Prix in Riverside, California, and as the exclusive provider for the NFHS High School State Championships and NJCAA swimming and diving national championships.
"Team IP is honored to provide our industry-leading business model to yet another amateur sports experience as the exclusive merchandise provider for USA Synchro at Olympic-sanctioned events," Team IP CEO and President Randy Sparks said. "Enhancing the U.S. Olympic experience is an unforgettable opportunity and we're grateful to partner with stakeholders and fans across America."