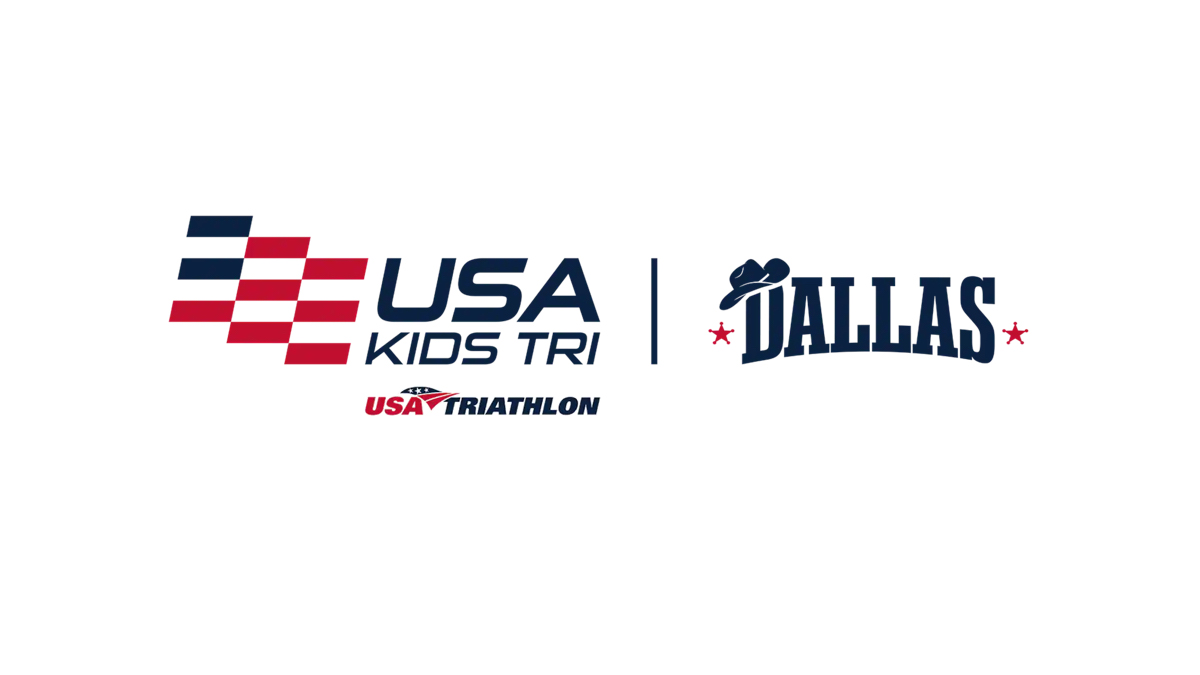 USA Triathlon will launch USA Kids Tri Dallas, a six-event youth and junior race series that will serve as the next program of the USA Kids Tri initiative, a financial commitment to supporting grassroots programming to grow youth triathlon and multisport. The program's goal is to introduce triathlon and its lifelong health benefits to kids in schools and communities in select markets across the United States.
Supported by the USA Triathlon Foundation, USA Kids Tri is part of the national governing body's efforts to work alongside local events, race directors, coaches and clubs to increase triathlon and multisport opportunities and access for current and prospective youth athletes.
USA Kids Tri Dallas is the second program of the initiative, which is comprised of four core elements: Introduce multisport in an established setting and format; elevate community connections to provide best-in-class resources; bolster existing race formats with proven records of success; and enable kids from low-to-moderate income households to engage with the sport in a way that works for them and their families.
Participating kids will receive free USA Triathlon Youth annual memberships, educational resources, structured time to connect with youth-centric coaches and clubs or other practice opportunities and the chance to compete at local youth races.
"North Texas is a thriving hub for triathlon with five successful youth and junior clubs in the area," said Emma O'Brien, USA Triathlon youth programs assistant manager. "The missing piece was consistent race opportunities for beginner and advanced youth triathletes in the area. By creating this race series, we hope to encourage youth and junior athletes and their friends to participate in several local races throughout the year. We have fantastic partners and ambassadors in the sport from our club leaders at Playtri, Bolt Tri Team, Fort Worth TC, Caliber Triathlon and the Tri-Sharks."
"For all of us at Playtri, helping to bring USA Kids Tri to DFW is an unbelievable opportunity to be part of a broader push to grow and develop the future of our sport," said Morgan Hoffman, head coach of Playtri. "We've seen first-hand the positive impact triathlon has had on kids in our programs, giving them a platform to overcome challenges, develop self-sufficiency, and experience lasting friendships with teammates and competitors alike. These young athletes then graduate to become the next generation of Olympians, age group athletes and industry professionals who continue to inspire and support healthy lifestyles in their communities."
The USA Kids Tri Dallas Race Series begins at the 2023 USA Triathlon Multisport National Championships Festival April 23 in Irving, Texas, and continues into September with five local USA Triathlon Sanctioned races in the Dallas-Fort Worth metro area. Each event will include a swim, bike and run clinic before the race, led by a USA Triathlon certified coach. Youth athletes will earn points for their participation, and performance, in races across the series.
2023 USA Kids Tri Dallas Race Series Schedule 
April 23: USA Triathlon Multisport National Championships Festival | Irving, Texas
June 10: Cedar Hills Kids Triathlon | Cedar Hills, Texas
Aug. 27: Playtri Little Elm Kids Triathlon | Little Elm, Texas
Sept. 4: Blackland Youth Triathlon | Plano, Texas
Sept. 24: Benbrook YMCA Kids Triathlon | Fort Worth, Texas
TBA: Trifest for MS Texas | Arlington, Texas