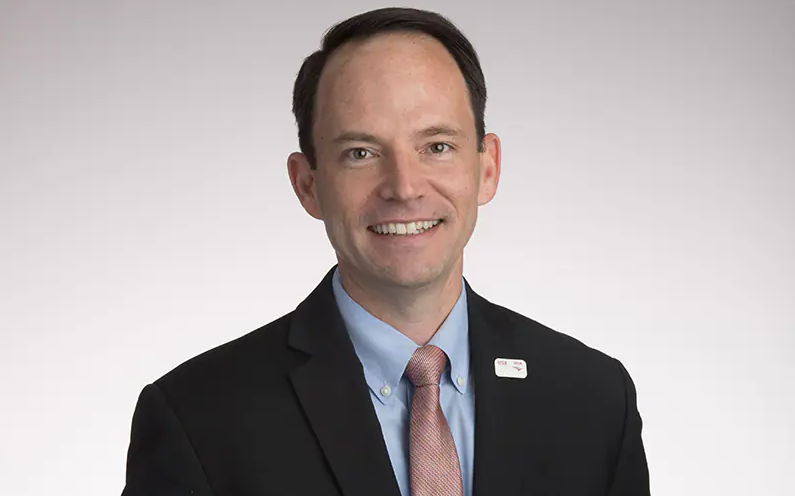 USA Triathlon's board of directors has announced a contract extension through 2028 for Chief Executive Officer Rocky Harris, who has been at the helm of the organization since 2017.
Harris will guide USA Triathlon through its Elevate 2028 strategy plan, a set of guiding principles, goals and strategies designed to enable USA Triathlon to grow participation, provide support to the multisport community and reach new audiences culminating at the 2028 Olympic and Paralympic Games in Los Angeles.
"The next seven years, culminating with LA 2028, are vital to our sport and we are fortunate to have Rocky committed to leading the way," said Joel Rosinbum, chair of the USA Triathlon Board of Directors. "Throughout his four-plus years at the helm he has shown an unwavering dedication to supporting and growing our sport and the results of his vision for the sport's continued upward trajectory have been clear in our country's recent success on the world stage, the industry's return to racing through the COVID-19 pandemic, and the emphasis placed on local race directors, coaches, clubs, officials and age-group athletes."
Triathlon saw significant growth in 2019 with increases in participants, members, officials, coaches, sanctioned races and certified clubs. Harris spearheaded the creation of USA Triathlon's Safe Return to Multisport Initiative in response to the pandemic to help race directors, coaches, clubs and athletes safely return to racing and training. Harris has also prioritized attracting non-endemic corporate partners and philanthropic donors to the sport, and the organization has more than doubled its corporate sponsorship support and funds raised through the USA Triathlon Foundation.
"I feel fortunate to be able to continue to support and impact a sport that empowers people to pursue their personal goals and helps strengthen communities by encouraging an active and healthy lifestyle," said Harris. "The organization's successes are a direct result of the talented and dedicated staff at USA Triathlon and the guidance and prowess of our Board of Directors, and the sports' successes are a direct result of the innovative, passionate and committed multisport community. I look forward to being part of our wonderful community and serving our sport's stakeholders for years to come."
The U.S. put together a record-setting 2021 in international competition spanning the 2020 Olympic and Paralympic Games and World Triathlon Championship Series events, including leading all countries with seven combined Olympic and Paralympic triathlon medals in Tokyo (three gold, three silver, one bronze) and winning the Paralympic triathlon medal count with five. In World Triathlon competition, the U.S. in 2021 became the first country to finish a WTCS with five women and three men in the top 12 of their respective overall rankings and led all countries with 12 total medals across the two 2021 World Triathlon Para Series events.
USA Triathlon under Harris has been recognized for its diversity efforts four times by the U.S. Olympic & Paralympic Committee with three DEI Choice Awards and one Advancing DEI Award. Through the Historically Black Colleges and Universities (HBCU) Engagement Program, USA Triathlon provided a grant to Hampton University in 2018 to enable them to become the first historically Black university to add a women's varsity triathlon program. Also in late 2017, USA Triathlon launched Project Podium, which develops top young male USA Triathlon Elite athletes with the goal of helping them achieve medal performances in the Olympic Games while allowing them to get an education from Arizona State University.