USA Triathlon has announced two new partnerships, one with an event delivery platform and the other with the makers of a  non-alcohol beer—the first NGB to announce such a sponsorship.
I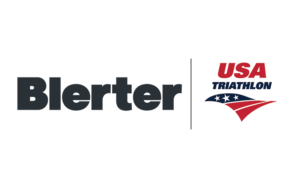 n a deal that extends through May 2023, USA Triathlon will partner with Blerter, a global event delivery platform to provide event management services. Blerter's mobile and desktop application is designed to help event staff and volunteers quickly and effectively recognize and respond to issues that may arise on a race weekend. The cloud-based technology also enables two-way communication across the entire event crew, helping to reduce response times to potential incidents.
USAT will use the platform at its four owned national championships — Duathlon, Collegiate Club, Youth & Junior and Toyota Age Group Sprint- and Olympic-Distance — as well as the Legacy Triathlon and Toyota USA Paratriathlon National Championships.
"Our partnership with USAT underlies our ongoing commitment to the development of triathlon, innovation and delivery of safe and impactful events," said Richard Gill, Blerter CEO and founder. "While COVID-19 has created significant challenges for events of all types, it provides an opportunity to re-think delivery and find innovative new mechanisms to manage both health concerns and increased budget constraints, while still providing a rewarding experience for participates."
"The safety of athletes, spectators and volunteers is the highest priority at all USA Triathlon events. Blerter's state-of-the-art platform will support USA Triathlon staff in safely executing our event plan, addressing incidents in real-time while keeping all necessary parties informed," said Brian D'Amico, USA Triathlon Director of Events.
Non-Alcohol Beer Sponsor
In addition, the governing body has announced that it will partner with Athletic Brewing Company, a craft non-alcohol beer producer, through June 2023.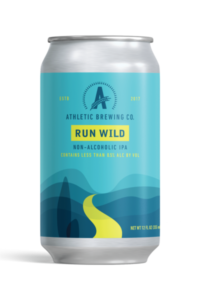 The brewing company was launched in 2018 by Bill Shufelt and John Walker to develop a high-quality line of non-alcoholic beers with all-natural ingredients. The company started in Stratford, Connecticut, and recently expanded to a second brewery in San Diego.
All Athletic Brewing Company brews are below the 0.5 percent alcohol-by-volume (ABV) requirement in order to be considered a non-alcoholic beer by U.S. federal law.
"Athletic Brewing has been a part of the triathlon community for years, with some of our own teammates participating in the sport, said Shufelt. "We're thrilled about partnering with the prestigious USA Triathlon and the opportunity to positively impact the health and lives of all triathletes."
"USA Triathlon is proud to venture into a new sponsorship category with Athletic Brewing Company," said Chuck Menke, USA Triathlon chief marketing officer. "Non-alcoholic beer is an ideal option for endurance athletes, providing a satisfying and refreshing taste at 70 calories or less without negative effects on training, diet or overall wellness. Athletic Brewing Company stands out from other non-alcoholic beer producers in the quality, precision and variety of its brews."
Athletic Brewing Company will offer samples in the expo and hospitality areas at USA Triathlon-owned events, including the Toyota USA Triathlon Age Group National Championships, Duathlon National Championships, Collegiate Club National Championships and the Legacy Triathlon.
The brewing company already has a presence in endurance sports, sponsoring U.S. professional triathlete Ben Hoffman, who placed second at the 2014 Ironman World Championship.