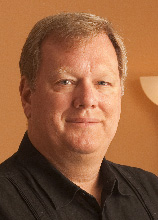 Dave Williams, managing director of beach programs for USA Volleyball and a veteran of beach volleyball event management, died May 14 after a short battle with cancer. He was 55.
Prior to his work with USA Volleyball, Williams served in several positions with the AVP (Association of Volleyball Professionals) professional beach volleyball tour, including vice-president of operations, producing more than 150 events. Prior to joining the AVP, Williams served as the managing director of The Women's Professional Volleyball Association from 1997–98.
"USA Volleyball has lost a wonderful employee, a wonderful human being and a dear friend with Dave's passing," said USA Volleyball CEO Doug Beal. "I am having a terribly hard time digesting and accepting that Dave will not grace us with his wit, energy, passion and love of life anymore."
Williams joined USA Volleyball as managing director of beach programs in April of 2010. He is the only person to have held the position, which was created by the USA Volleyball Board of Directors in January 2010 as part of its initiative to create short- and long-term growth for beach volleyball.
"Dave brought so much passion and creativity to our staff and to the sport," Beal said. "He was just a joy to be around; and I am thankful to have had that opportunity more than many. In his too short time with USAV, he became a committed voice for the sport and a great advocate for the Olympic movement and the national governing body's function in that movement."