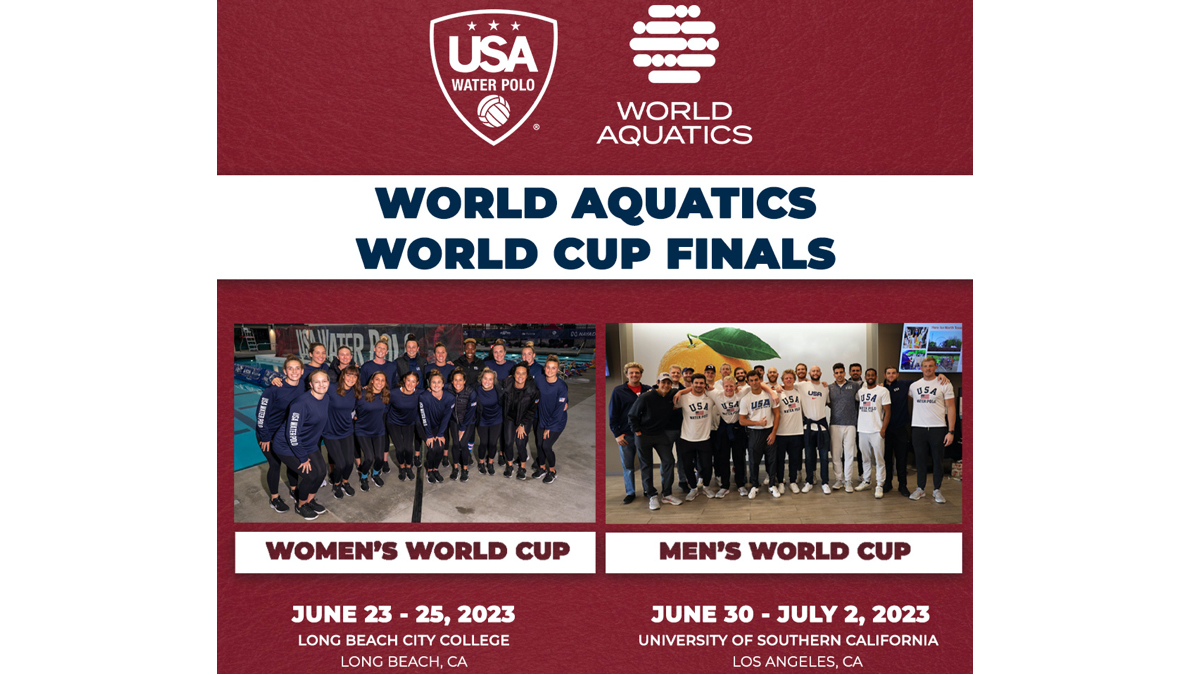 World Aquatics has announced that USA Water Polo will host for the upcoming 2023 Water Polo World Cup Finals.
The competitions will take place in Southern California, with the women's tournament set for June 23–25 at Long Beach City College in Long Beach and the men's tournament set for June 30 through July 2 at the University of Southern California in Los Angeles.
Qualifications get underway in the coming months in the host cities of Athens, Greece; Berlin, Germany; Podgorica, Montenegro; Rotterdam, Netherlands; and Zagreb, Croatia. After two rounds of qualification, six teams will gather in Southern California for each competition.
"Water polo has always had a special relationship with Southern California, which boasts the greatest concentration of water polo athletes in the nation, and being able to share the greatest athletes in our sport from around the world with our fan base here should give everyone a little taste of what's to come in 2028," said USA Water Polo Chief Executive Officer Christopher Ramsey. "We are grateful to World Aquatics for this opportunity, and we look forward to hosting two truly memorable competitions."
Both U.S. National Teams have seen success in recent years in the former World League Super Final. The U.S. women claimed bronze in 2022, which broke a run of seven straight gold medals in Super Final play. The U.S. men have battled for gold over the last two editions, coming up just short with silver medals in 2020 and 2022.