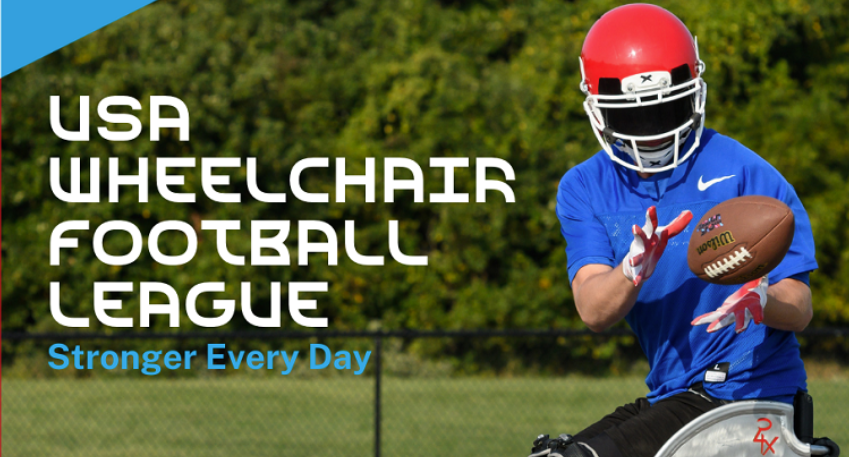 The new USA Wheelchair Football League has announced Xenith helmets as a partner, with the company providing its X2D+ helmet to teams in the four cities that will make up the league.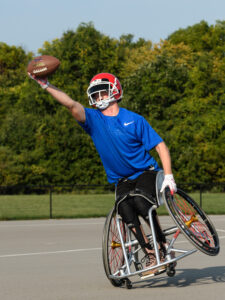 "We needed a helmet as rugged and resilient as our athletes, and we found that with Xenith," said Glenn Merry, executive director of Move United, which is organizing the league in partnership with the National Football League. "We are excited for Xenith to join our team, driving adaptive athletes to reach their full potential and redefine ability on the football field."
The USA Wheelchair Football League will launch in Chicago, Kansas City, Phoenix and Los Angeles. The league will begin in spring 2021 with a calendar of clinics to introduce athletes across the country to the sport and a 10-week competitive season starting in the fall. The league is for adults with physical disabilities, and is made possible in part by an NFL-BWF Salute to Service partnership to provide a "Healthy Lifestyles and Creating Community" grant.
The game will include a 60-yard field, a running clock and the removal of special teams, among other changes from traditional football.
"It is an honor to partner with the USA Wheelchair Football League and to help provide this group of exceptional athletes with helmets," said Ryan Sullivan, Xenith CEO. "At Xenith, our mission is to elevate the athlete's pursuit both on and off the field. Outfitting the USA Wheelchair Football League in our top-performing helmets could not be a better opportunity for us to do just that, and we look forward to working together for years to come."