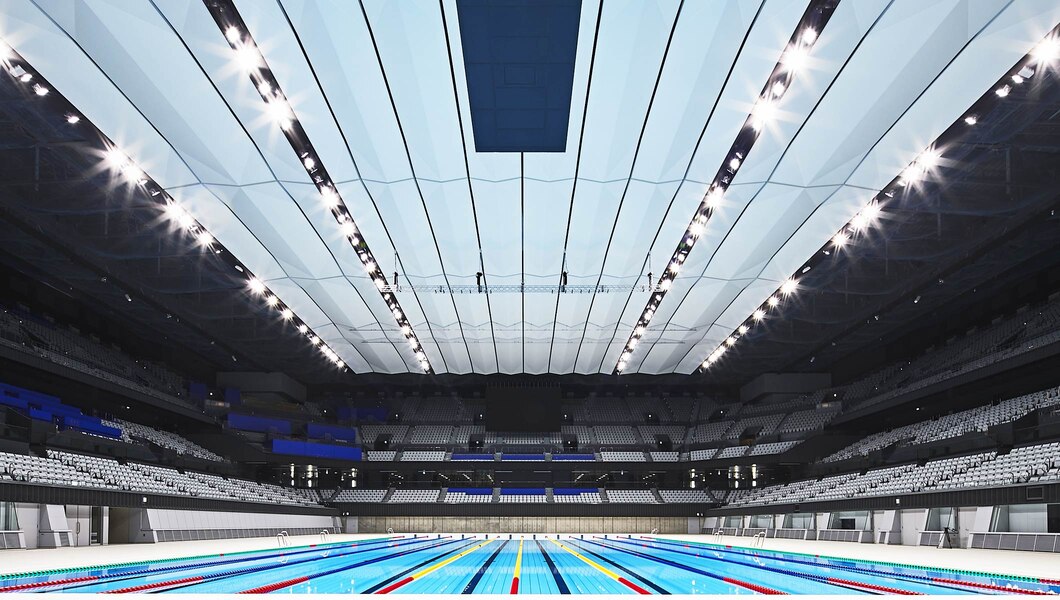 The site for swimming and diving competition in the rescheduled 2021 Olympic and Paralympic Summer Games has opened nine months ahead of next summer's competition in Tokyo with the venue to be made available for private as well as public use.
The Tokyo Aquatics Center was inaugurated on Saturday after being constructed at a cost of $520 million. Work on the complex was completed eight months ago. The venue would have been opened on March 22, two days before the 2020 Games were officially postponed by the International Olympic Committee and Tokyo 2020 organizers.
The inauguration was attended by dignitaries and featured a ceremony showcasing swimming, diving and artistic swimming. The center includes a 10-lane main pool, a sub pool and a diving pool and will have a seating capacity of 15,000 for the Games.
"There have been some unexpected things such as the postponement, but we need to hold a successful Games," Tokyo Governor Yuriko Koike said. "I really hope that the wonderful swimmers can unleash their powers and the world's top swimmers exhibit great performances at this center."
The venue has solar panels and ground heat exchange systems, which will be used for heating the pool water to reduce the facility's carbon footprint. The layout is based on the Tokyo 2020 Accessibility Guidelines, with the facility designed to be accessible to all along with universally designed toilets and wheelchair-accessible seats in areas designed with enough space between the rows of seating to ensure those in wheelchairs can see clearly.