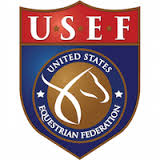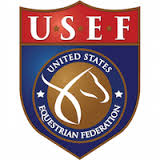 Tryon International Equestrian Center in Mill Spring, North Carolina, has announced that it is working with the U.S. Equestrian Federation to bid on the 2018 FEI World Equestrian Games. The move comes weeks after Bromont, Canada, announced it was withdrawing from its hosting agreement for the 2018 event with the Fédération Equestre International, the international governing body.
USEF has informed FEI of its support for the North Carolina bid, which has support from both state and local governments in North and South Carolina. "While it is unfortunate the games will not be able to take place at Bromont, the USEF believes it is critical that the WEG remain in North America as intended so that the globalization of the sport can continue," said William Moroney, CEO of USEF.
"Mark Bellissimo and Tryon Equestrian Partners have a brand new venue, deep experience and sufficient resources to make this happen," added USEF President Chrystine Tauber. "They have the USEF's full endorsement."
The last World Equestrian Games in North America was held in Lexington, Kentucky, in 2010. The games had an estimated economic impact of $201.5 million over the event's 14 days according to a financial study commissioned by the state.
Tryon Equestrian Partners has invested more than $125 million over the last two years developing the Tryon International Equestrian Center, which is part of a 1,500-acre in the foothills of the Blue Ridge Mountains. The venue includes 1,200 permanent stalls, 12 competition arenas, a lighted international arena that seats 6,000 (expandable to 12,000) with multiple VIP areas, a large covered/indoor arena that seats 5,000, and a cross-country course to support eventing and driving events.
"We are uniquely and immediately positioned to hold all eight disciplines within a central venue," said Mark Bellissimo, managing partner of Tryon Equestrian Partners. "Further, our integrated approach to existing on-site lodging, restaurants, permanent VIP hospitality venues and abundance of on-site and local area family activities would be attractive for vendors, sponsors, competitors, horse owners and spectators. In addition, there are 60,000 hotel beds within 60 miles of the venue. We are confident that these elements would create a very successful games and re-energize the WEG product."