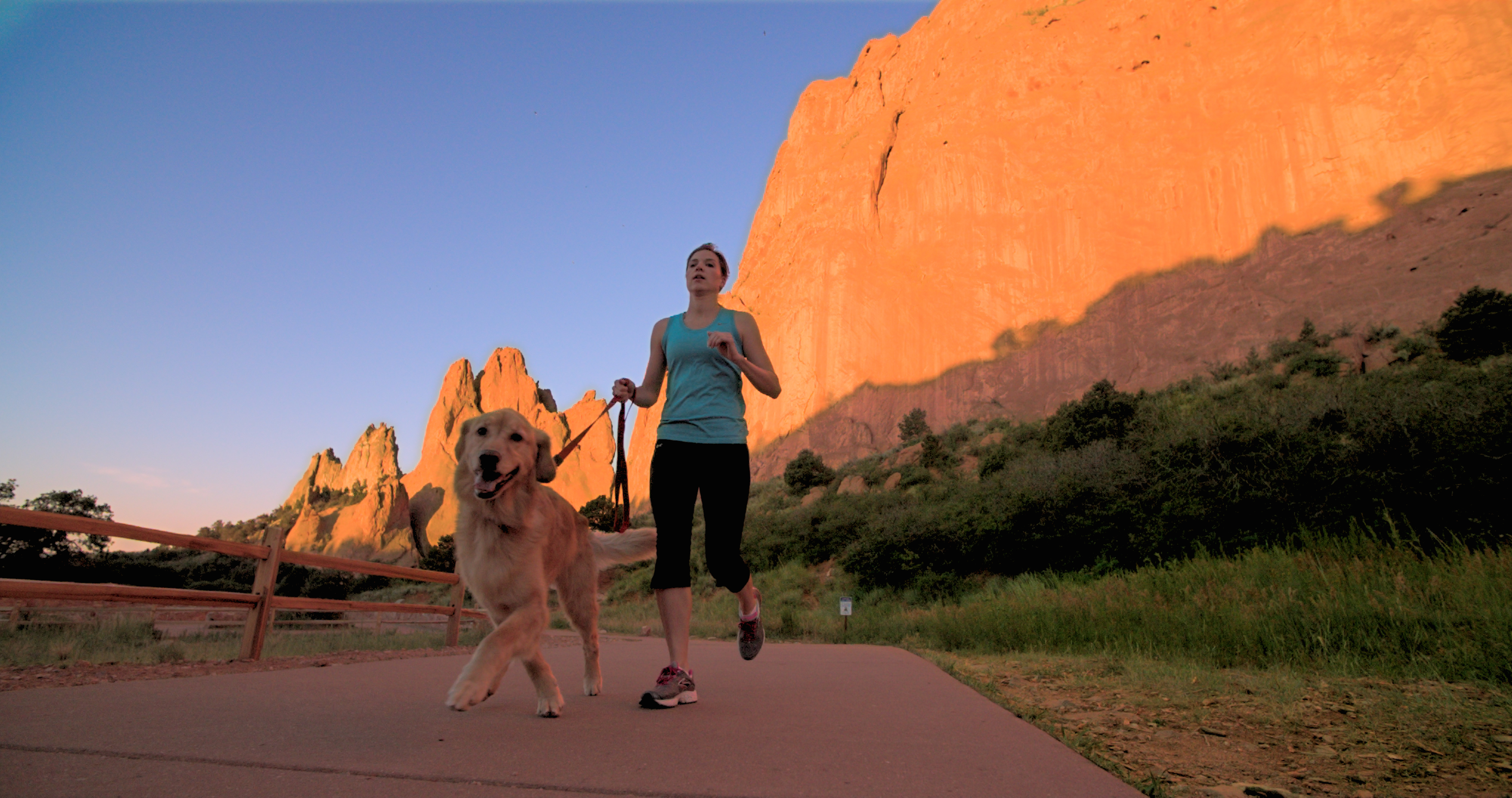 Colorado Springs, Olympic City USA
Colorado Springs, Colorado provides the ideal setting for your event or competition to reach peak performance. The unrivaled beauty of the Colorado Rockies and Pikes Peak- America's Mountain provide inspiring scenery whether on or off the field, rink or court. Boasting a mild year-round climate, the region is a great choice in spring, summer, fall and winter. Endless blue skies and low humidity lend themselves to a great getaway before or after the scoreboard clears.
There are many reasons Colorado Springs is an exceptional place for professional and amateur competitions. Known as Olympic City USA, Colorado Springs is home to the U.S. Olympic Committee, Team USA and Colorado Springs Olympic Training Center. It is the future home of the U.S. Olympic Museum. Approximately 60 national and international sports organizations including 20+ Olympic NGBs, as well as two Olympic Training Sites.
Discover where Olympic dreams come to life at the Colorado Springs Olympic Training Center (OTC). Visitors can take an in-depth and inspirational tour of the newly renovated visitor center. Public tours are conducted year-round by USOC Ambassadors. The new amenities include a rotunda with five large video screens running highlights of past Olympic Games and information screens and rotating exhibits focusing on current and past athletes who've trained at the OTC. The Team USA store has been expanded by nearly 50 percent. The area has a working media studio, viewable by the public, where the USOC communications department runs its social media efforts and produces in-studio interviews. Their work is shown in the rotunda along with live events on an NBC network. The center also has a theater with a video on the history of the OTC.
Breaking ground this year is the U.S. Olympic Museum & Hall of Fame. With plans for development on 1.7 acres of land in downtown Colorado Springs, the museum will create a stunning gateway to Olympic City USA when open in 2018. The U.S. Olympic Museum will be located where many Olympic and Paralympic dreams begin – at 6,035 feet above sea level, in the shadow of Pikes Peak – just a few blocks away from the United States Olympic Committee headquarters, also located downtown. The World Figure Skating Museum and Hall of Fame also calls Colorado Springs home and is dedicated exclusively to the preservation and interpretation of the history of figure skating.
The facilities, fields and venues in the Pikes Peak region can serve a wide variety of sporting events. The premier sports and entertainment venue in the Pikes Peak region is The Broadmoor World Arena, with 8,000 seats, ample parking and three ice rinks. The El Pomar Youth Sports Complex features 9 fields for baseball, softball and T-ball, 8 natural grass soccer/lacrosse fields, 1 championship sized artificial turf field and in-line hockey court. Colorado Springs has three universities, each with a variety of fields and facilities: United States Air Force Academy, Colorado College and University of Colorado Colorado Springs. Goose Gossage Youth Sports Complex and Leon Young Youth Sports Complex each have multiple baseball/fast-pitch softball fields.
Whether it's' for a competition, or simply a way to have fun after the competition, Memorial Park Skate Park is a favorite of skate boarders and BMX riders. The park boasts a 40,000 square-foot skate area designed and constructed by Team Pain that includes amenities such as bowls, street course, backyard-style pool and a unique hole-in-the-wall feature as well as 6-ft. and 14-ft. vertical ramps. Athletes, along with their friends and family, will enjoy the weather, scenery and attractions this region has to offer. With more than 55 things to see and do, there's plenty to discover. Colorado Springs is home to more than 14,500 acres of fantastic hiking and biking trails, open spaces and parks. Paint Mines Interpretive Park, North Cheyenne Cañon and the New Santa Fe Regional Trail are all stunning places to get out and enjoy the natural setting of the area. Other outdoor activities that are fun for the entire team include whitewater rafting, rock climbing, horseback riding, zip lining over open canyons or camping under the stars.
The crowned jewel of Colorado Springs is Pikes Peak – America's Mountain. The view from the summit is so spectacular that it inspired Katharine Lee Bates to pen the words to America the Beautiful. Reach the 14,115-foot summit by the Pikes Peak Highway toll road, The Broadmoor Pikes Peak Cog Railway or Barr Trail, a 13-mile trek up the southwest face of the mountain.
Train like an Olympic athlete with a trek up the intense Manitou Springs Incline trail, used thousands of times by Apolo Ohno and other Olympic athletes. This 2,800-stair trail gains 2,000 feet in elevation over one mile. Turn around, and you're rewarded with beautiful views of Manitou Springs, Colorado Springs and the eastern plains. You can come back down the Incline or descend on four miles of Barr Trail.
Garden of the Gods Park is a great place for a long bike ride or cross country run. Voted the #1 U.S. park by TripAdvisor users, this beautiful site features towering red rock formations such as Kissing Camels, Siamese Twins, Balanced Rock and Sleeping Giant. Hit the ice at The Broadmoor World Arena Ice Hall, where Rachel Flatt used to train. Take a few laps around the Colorado Springs Olympic Training Center Velodrome, now with a seasonal dome for year-round use.
The Pikes Peak region offers 14,500 rooms, including trusted brands such as Marriott, Hilton and Embassy Suites. There's something to fit every size group and budget. Situated in the middle of the country, getting to Colorado Springs couldn't be easier via Interstate 25 or flying directly into the Colorado Springs Airport, which is just 11 miles from downtown Colorado Springs and offers a convenient and stress-free travel experience. Start planning at VisitCOS.com.
[slideshow_deploy id='12007′]