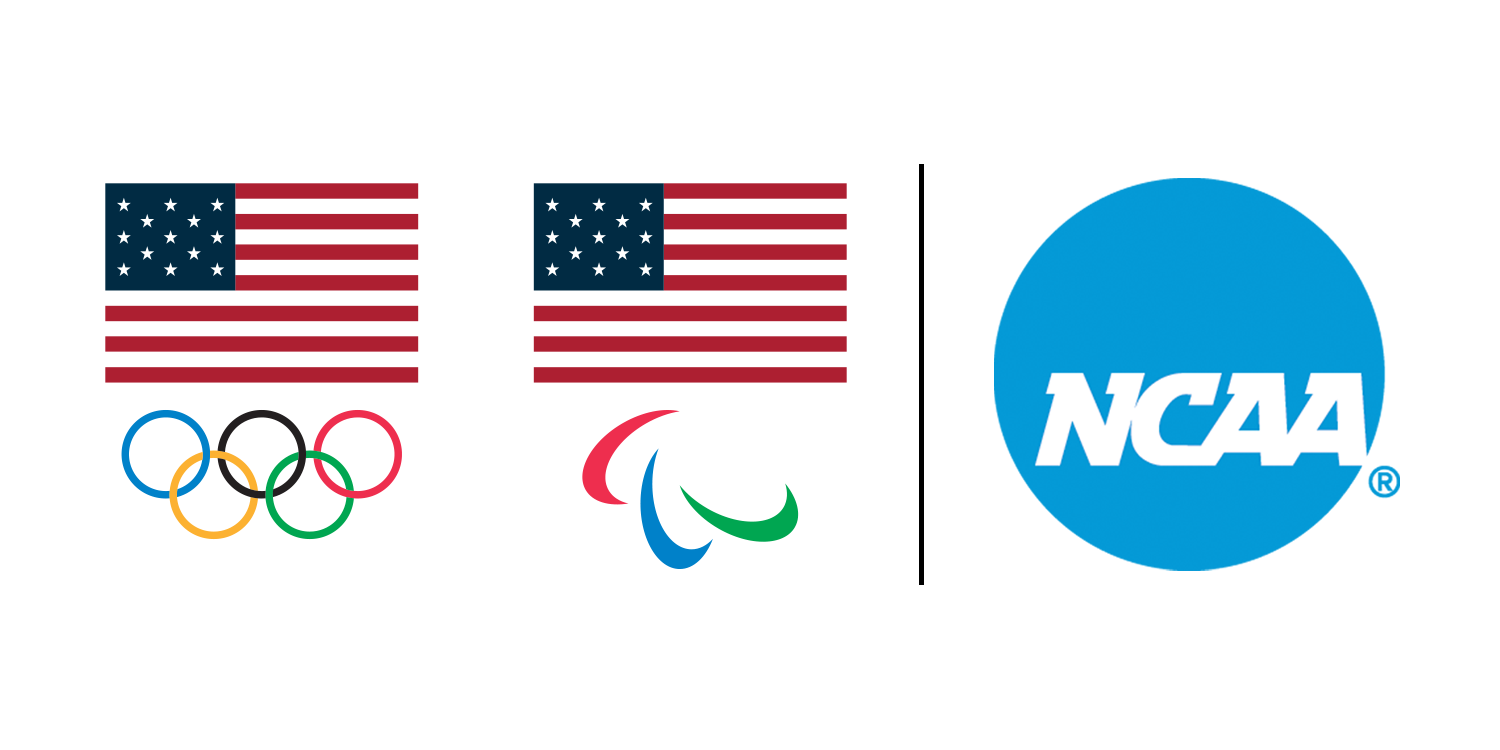 The United States Olympic & Paralympic Committee and NCAA Office of Inclusion have announced the activation of three adaptive sport initiatives within the collegiate landscape to be implemented across the Women's Final Four, Drake Relays and ITA Fall National Championships.
The USOPC/NCAA Para-College Inclusion Project launched in 2022 to engage schools with adaptive sports while increasing Paralympic sport understanding, awareness and connection across the collegiate landscape. The work has been advanced by athletes and sport leaders representing the USOPC Collegiate Advisory Council, USOPC Paralympic Advisory Council and various NCAA committees.
"The USOPC and NCAA Para-College Inclusion Project is monumental because it marks the first time the two organizations have partnered at this level to celebrate and highlight adaptive sports and the amazing experiences of college athletes with disabilities," said Felicia Martin, NCAA senior vice president for inclusion education and community engagement. "The NCAA shares student-athlete stories through its many platforms and championships. We look forward to highlighting the wheelchair basketball exhibitions at this year's Women's Final Four fan events and the Division II and III women's basketball championships in Dallas."
The project consists of wheelchair basketball inclusion, Paralympic track and field pathway development, wheelchair tennis integration and Paralympic sport awareness.
The USOPC, NCAA and National Wheelchair Basketball Association will partner to create a significant operation during the 2023 NCAA Division II and III Women's Basketball Championships on April 1 in Dallas. The event will include the inaugural celebration of the College All-Star Women's Wheelchair Basketball Team, which will be featured during halftime of the Division II and Division III NCAA Women's Basketball Championships.
The inaugural men's and women's Para-college wheelchair national champions will be crowned at the Drake Relays. Held April 26–29 in Des Moines, Iowa, the 100-meter races will occur during the 2023 Drake Relays where winners will be awarded with the inaugural Para-College Wheelchair National Champion trophy.
For the first time, the U.S. Tennis Association's National Collegiate Wheelchair Championships will have a presence at the NCAA Division I Championships in Orlando this May. In addition, the Intercollegiate Tennis Association will look to add a wheelchair event within the 2023 ITA National Fall Championships.