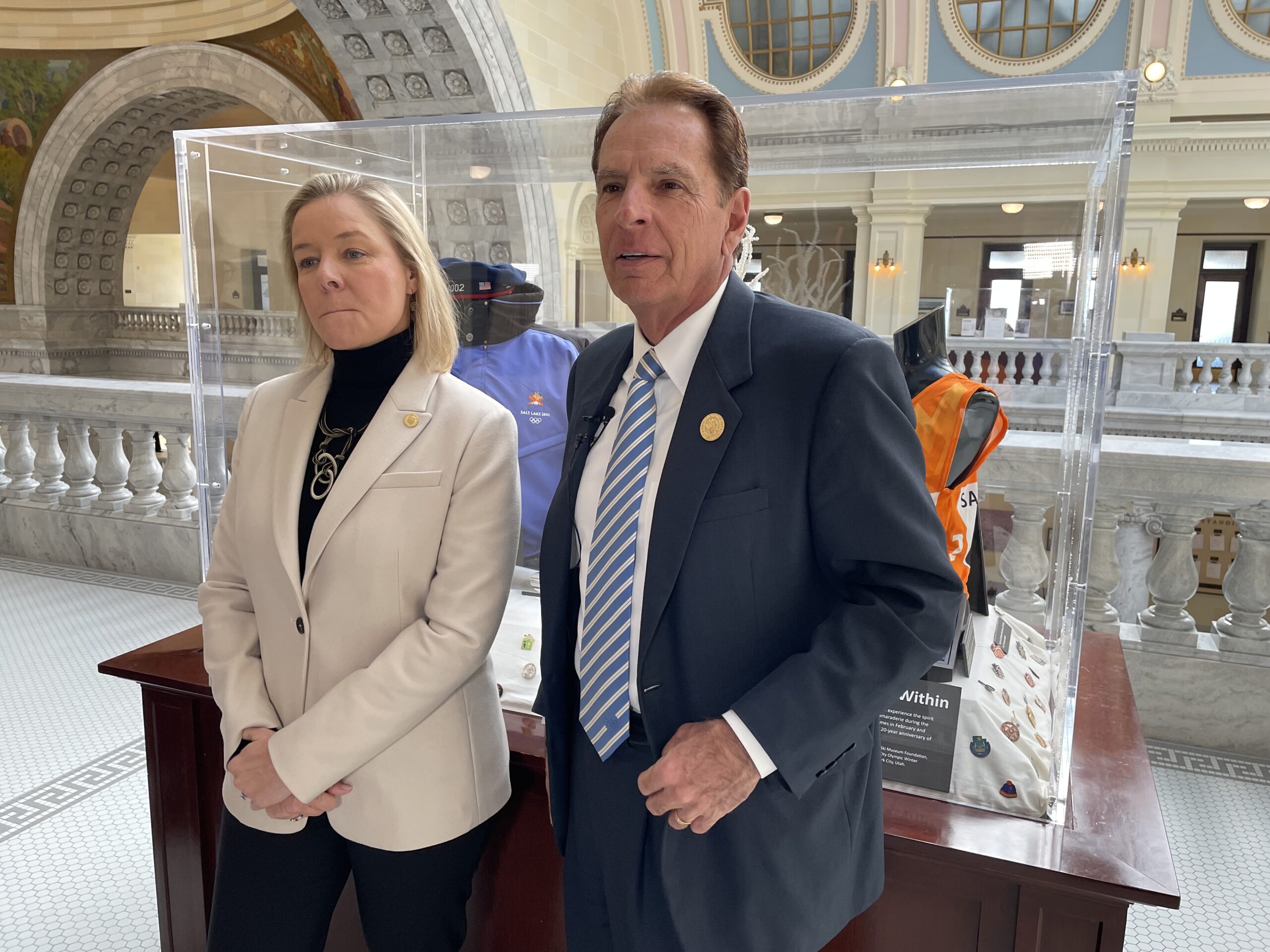 The Utah state legislature and senate both unanimously approved a pair of bills on Thursday in the latest step toward the Salt Lake City region hosting a future Olympic and Paralympic Winter Games after a morning of meet-and-greets with executives from the Salt Lake City-Utah Committee for the Games and United States Olympic and Paralympic Committee.
The Olympic and Paralympic Winter Games Act authorizes the governor to sign agreements and make assurances concerning the host of the Olympics and Concurrent Resolution Addressing the Olympic and Paralympic Winter Games, "makes certain assurances in contemplation of Utah's potential hosting of the 2030 or 2034 Olympic and Paralympic Winter Games."
On hand for the passage were several leaders from the local committee including Chief Executive Officer Fraser Bullock and Chair Catherine Raney-Norman. USOPC Chief Executive Officer Sarah Hirshland and new Board Chair Gene Sykes also met government representatives.
The legislature approval is the latest local embrace of hosting the Winter Games in the future. A Deseret News/Hinckley Institute of Politics poll released last week said 82 percent support a return of the Games. The bills put in writing that the state will be the ultimate financial backstop and be able to provide security, transportation, power and other logistical needs for the Games.
The financial backstop part of the bills was noted but Bullock said the bid committee "have a different business model. We don't use any local taxpayer money. We stand alone on our own. Even though we have our backstop there, we don't ever intend to use it. But it has to be there as part of our bid."
Salt Lake City's main contender to host in 2030 is Sweden after the Sweden Olympic and Paralympic Committees said last week it will study whether to bid for 2030. Sweden's potential entry into the race to stage the 2030 Olympic and Paralympic Winter Games is what the International Olympic Committee has wanted since it announced in December it would postpone choosing a 2030 Winter Games host until 2024 and potentially do a double awarding for both 2030 and 2034.
"We just want a Games," Bullock said. "From our perspective, '34 is better because '30 has some challenges being so close to LA's Summer Games in '28. It's more complicated. We could make it work, but we really prefer '34."
Before the IOC's December announcement, one of the three main bidders — Vancouver — was dealt a gut punch when the province of British Columbia said it would not financially support the city's bid. Another bidder, Sapporo, has since "paused" its bid following a decline in public support after a bribery scandal involving Tokyo 2020. But with the Summer Olympics in 2028 already in Los Angeles, the IOC has been wary of having the U.S. host back-to-back Games.
The idea of Sweden joining the 2030 race came up at a meeting with the IOC in January. A joint Stockholm-Are bid lost out to Milan and Cortina d'Ampezzo in Italy to stage the Winter Games in 2026 amid a lack of clear public support in Sweden. Swedish Olympic official Hans von Uthmann told The Associated Press on Thursday there is a June target to complete a feasibility study he is overseeing that revives most of the 2026 proposal.
"We're doing the work to be ready for either (Games) and we stand ready when the IOC calls on us," said Hirshland, who later added "Salt Lake is a bid that is very difficult to compete with. Salt Lake is going to host the Winter Games again. Our preference is '34. If other entities come online for '30 that have viable bids, then we direct our attention to '34. If that doesn't happen, we direct our attention to '30. There are not going to be bids that look more attractive to the IOC than Salt Lake City."