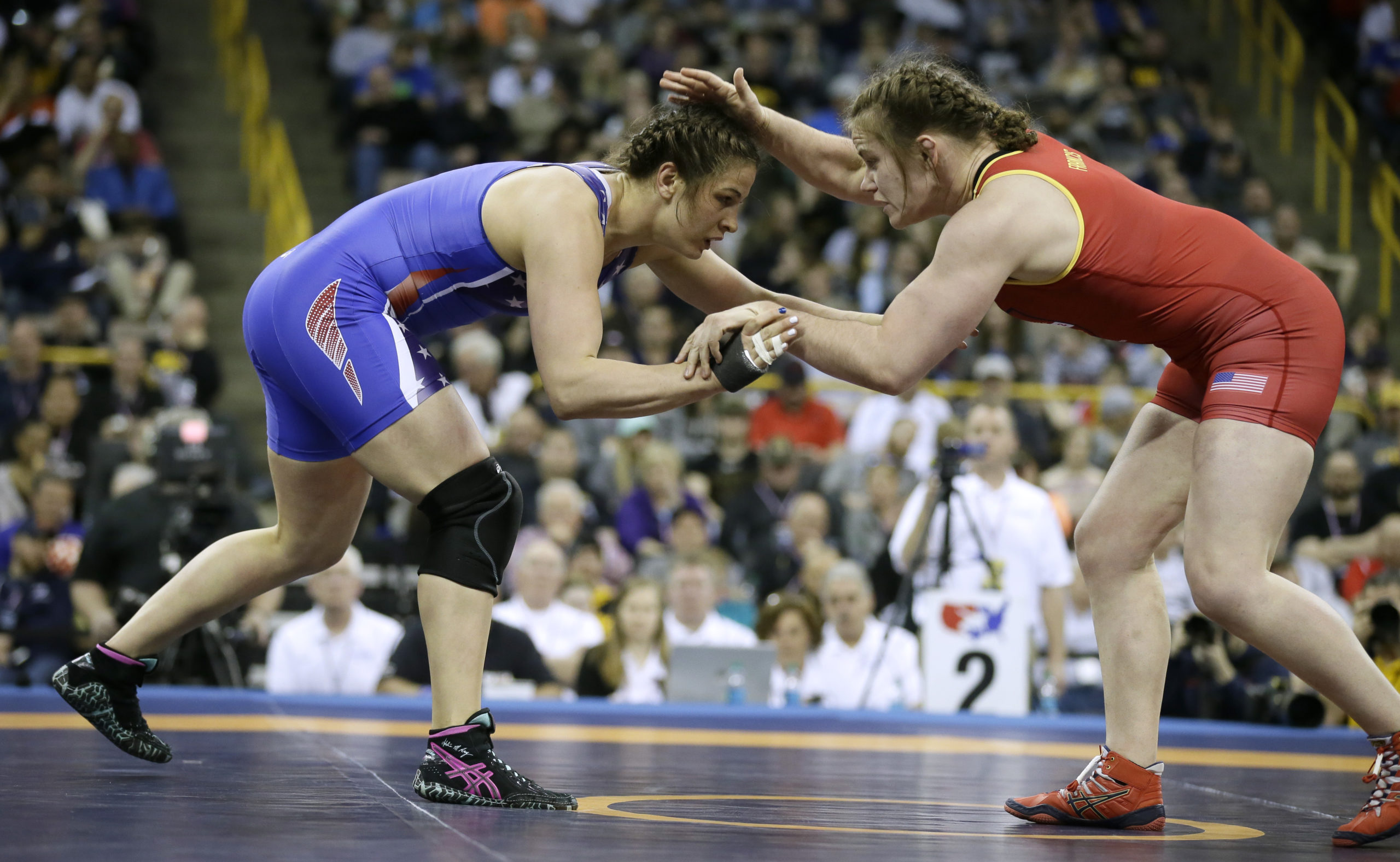 Screening attendees at entrances—including temperature checks—for signs of COVID-19. Athletes tested for the disease twice over 48 hours before being allowed to participate. Allowing for social distancing, including separation of seats and complete separation of athletes and spectators. Those are some of the guidelines recommended in a comprehensive event planning guide from the chief medical officer of the U.S. Olympic and Paralympic Committee that has been issued for national governing bodies and their athletes.
A 15-page document outlines measures NGBs should take if they want to host an event. The recommendations complement a separate 13-page document that sets guidelines for athletes to return to training protocols.
The event-planning document acknowledges the difficulty for event organizers face in hosting events not only with regard to sports that feature different levels of contact among athletes, but also different parts of the country that may have different standards in place for activity.
"As a guideline meant to be used by sports as varied as archery and wrestling in locations as diverse as Minot and New York City by athletes and organizations with vastly different resources, this document cannot be prescriptive; rather, it should spark thoughtful deliberation among event planners to create their own unique event plan that is specific to their sport and situation," the document states.
The guidelines were established by Dr. Jonathan Finnoff, the USOPC's chief medical officer, who began his stint with the organization in March as the pandemic reached concerning levels in the United States. In a call with media following the release of the report, Finnoff said the documents were formed after consultation with chief medical officers in other major sports organizations and factored in recommendations from the World Health Organization and the U.S. Centers for Disease Control. While they are designed for the Olympic and Paralympic movements, he said, there could be broader implications for other sports-event organizers.
"There really are a limited number of guidance documents out there for athletes and coaches and sports organizations to follow," Finnoff said. "We're hopeful these guidelines can be broadly applicable to a lot of people."
Detailing Event Best Practices
The event guidelines are broken into several categories and recommendations covering areas such as the financial impact of cancellation, the date of the event, the event's location and the risk of infection transmission. The guidelines also spell out best practices for event planning, including the appointment of a medical director for each event and approval by local government authorities before the event takes place.
Among the recommendations are that event organizers select host locations in a region with limited or no active coronavirus transmission. Organizers may need to be prepared to have participants travel to the host site a minimum of 14 days prior to the event to ensure they are not infected before they compete. When it comes to lodging, the guidelines state, private rooms may need to be available for athletes, coaches, event staff and media. In addition, outdoor venues are preferable if possible for events as they offer less risk of infection transmission than indoor venues.
"We don't know what's going to happen in the future and that will really dictate how we're handling crowds and events. Crowds and spectators—that is the most difficult thing to control."
— Dr. Jonathan Finnoff, USOPC Chief Medical Officer
In many cases, Finnoff recommends event organizers identify the different tiers of people who could be allowed at an event, with Tier 1 being essential people such as athletes, coaches, event staff, medical staff, security and anti-doping officials. A second tier would consist of preferred attendees such as media, volunteers and recovery staff for athletes such as massage therapists. A final tier of non-essential people would include spectators or vendors.
Asked how likely it would for spectators to return to NGB events in 2020, Finnoff said it was difficult to assess because of the changing nature of the pandemic.
"We don't know what's going to happen in the future and that will really dictate how we're handling crowds and events," he said. "Crowds and spectators—that is the most difficult thing to control. If you think about it, it's not just the event itself. It's traveling to the event—if people are taking public transportation and going to a restaurant before the event. There are a lot of different factors to be taken in the consideration."
Even if events limit participation to essential people such as athletes, coaches and referees, there remain logistical hurdles, Finnoff said. His recommendations call for those participants to have no signs or symptoms of COVID-19 in the 14 days prior to the event; that they have no close sustained contact with anyone who is sick within 14 days of the event; and that individuals have two negative COVID-19 tests separated by 24 hours before being allowed to compete.
Combat Sports to be Tricky
Sports such as archery, he said, may have a better chance at starting up events and training than combat sports or those that involve contact between participants. The guidelines note that some events, such as wrestling, boxing, judo, karate, taekwondo and rugby offer higher risks than others. A moderate risk category includes volleyball, basketball, fencing, tennis, swimming relays, artistic swimming, speedskating and multiperson rowing, kayaking and canoeing, among others. Low risk sports were identified as archery, shooting, curling and individual disciplines in swimming, rowing, diving and sailing, among others.
Asked how likely it could be that a combat sport could hold a competition in the near future, Finnoff detailed the hurdles involved.
"It would be difficult but it's certainly possible," he said. "If you wanted to host an event and had the resources to do so, you could rent a hotel and not allow anyone in the public into that hotel. You would have all the athletes arrive several days early, allow them to work out individually and clean the facility in between workouts, have no public exposure and test each of the athletes over a 48-hour time frame with two separate COVID-19 tests. If they have two negative tests and they have no symptoms, the likelihood they are infected is incredibly low. Then they could have their competition under those circumstances. Can it be done? Yes. Is it difficult to be done? Absolutely."
Overall, he urged event organizers to be in tune with local guidelines in the area they may consider hosting a competition. "The overarching message at this point is it's important when you're developing your return to training or planning your event that you work in close conjunction with health officials in your area," he said. "No. 1, you follow their advice and recommendations and No. 2, you implement the appropriate infection prevention measures based on the risk in your area."