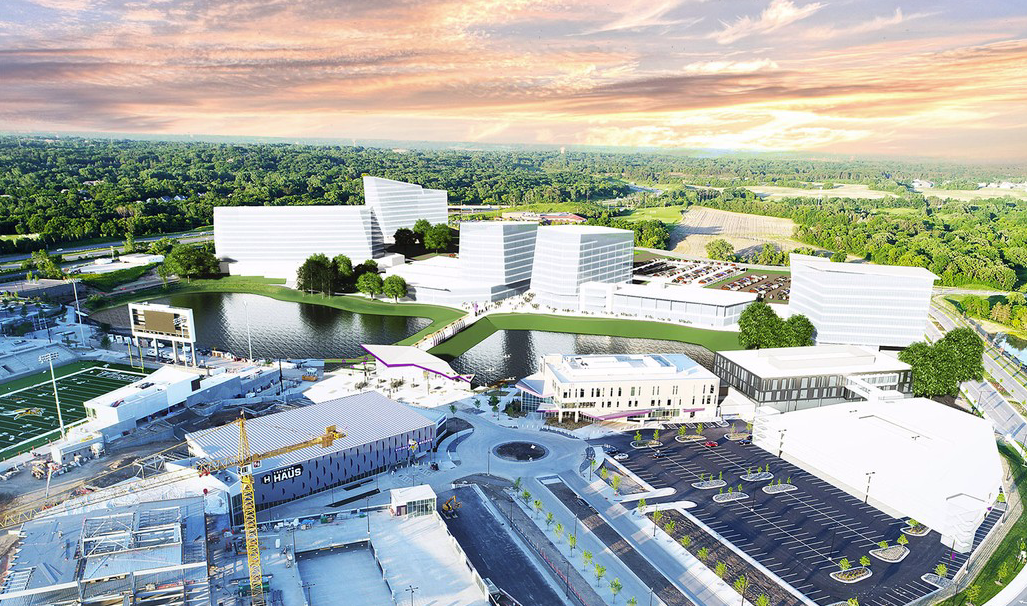 The USTA's Northern Section has announced it will move its offices to Eagan, Minnesota, in the Viking Lakes complex that is home to the Minnesota Vikings headquarters and training camp. The 200-acre site is a mixed-use development with a mission focused on healthy, active lifestyles. In addition to the Vikings complex, it houses Twin Cities Orthopedics, TCO Stadium and a future Omni Vikings Lake Hotel.
USTA Northern has spent the past 23 years at Life Time–Bloomington South but had been looking for several years for a new home as its personnel had outgrown its current space. The move is expected to take place in the first quarter of 2020.
The new headquarters will be housed in the Viking Lakes Innovation Center, in the middle of the campus and integrated with a public plaza that overlooks the 6,500-seat TCO Stadium.
"We knew that this was a massive opportunity for USTA Northern as soon as the potential move there presented itself," Chief Program Officer Pat Colbert said. "The process of finding a new home that allows us to better execute our mission and better serve our stakeholders was a long one but this move checks both of those boxes in a really exciting and emphatic way."
USTA Northern is also hoping the presence in the complex will help its mission of growing interest in tennis.
"One of our main considerations when looking for a new space goes right back to our mission, which is to promote and develop our sport. The visibility and opportunity that comes with this move is a key piece in our pursuit of that goal," said USTA Northern Executive Director Becky Cantellano. "The staff and leadership at Viking Lakes have been fantastic to work with and we're all excited to start this new chapter in USTA Northern's history."