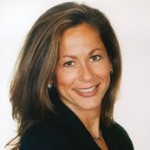 Utah Tourism Conference
I just got back from a wonderful week in the state of Utah, which culminated with the Utah Tourism Conference in St. George. SportsTravel Publisher Timothy Schneider gave a presentation along with Jeff Robbins, president and CEO of the Utah Sports Commission, on the "Power of Sports." There is a lot of optimism around the tourism industry in Utah, which boasts on of the strongest economies of any state in the nation.
During the conference, I was interviewed by the local CBS affiliate on the success of Utah's "The Mighty Five" advertising campaign that focuses on its five national parks: Arches, Bryce Canyon, Canyonlands, Capitol Reef and Zion. It's an exciting campaign that highlights the incredible geographic features of one of the country's most unique states.
Click here to see the clip from the news. You'll want to plan a pre- or post-TEAMS '13 visit to one of the Mighty Five yourself!