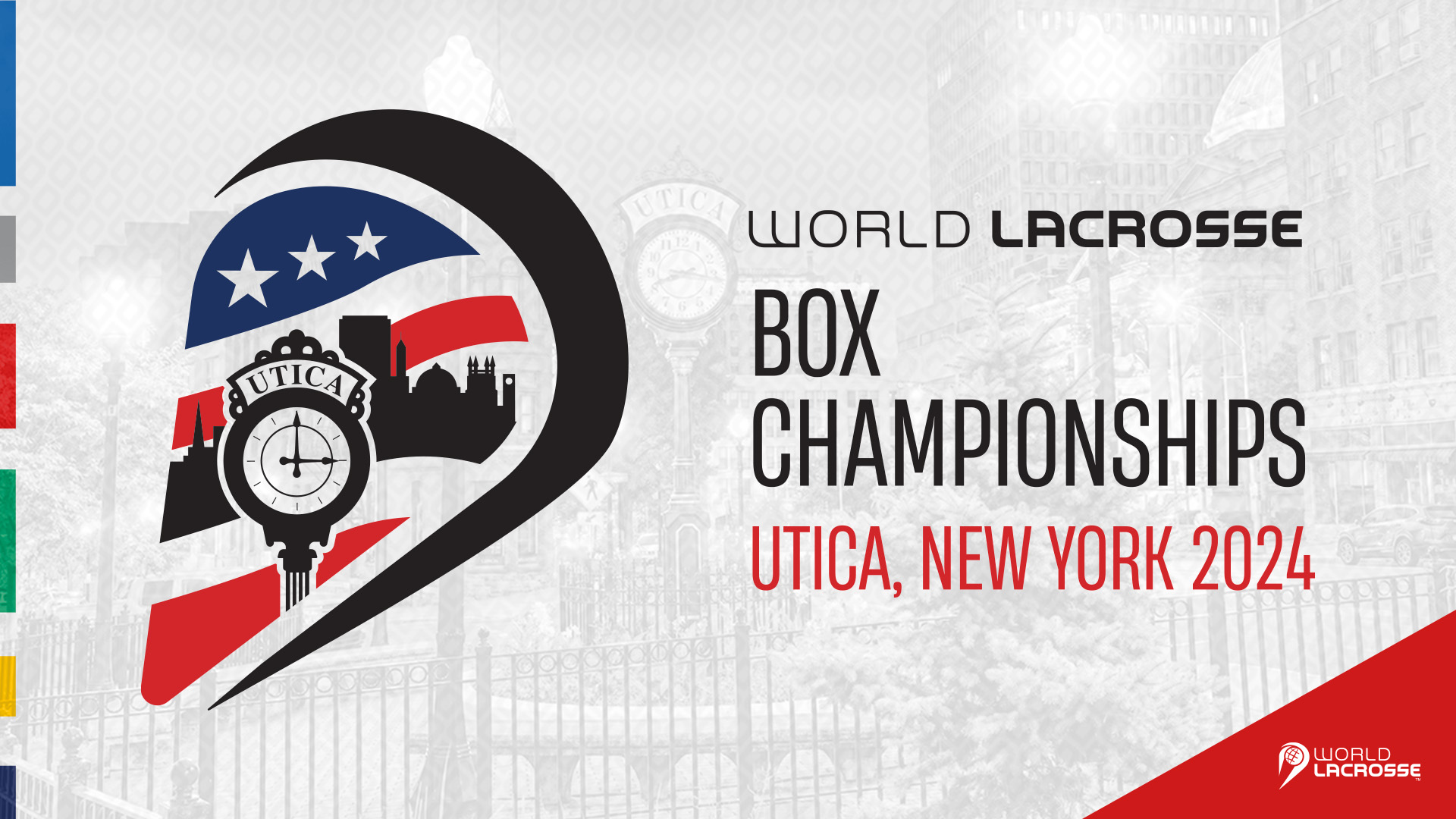 World Lacrosse has announced that Utica, New York, will host the 2024 World Lacrosse Box Championships from September 13–22 with up to 30 men's and 10 women's teams expected to compete in the 10-day event.
Hosted by Mohawk Valley Garden and Oneida County, with support from World Lacrosse and USA Lacrosse, the tournament will feature the top box lacrosse players in the world competing for their national teams.
The Utica University Nexus Center — which opened in November 2022 — will serve as the tournament hub, featuring three playing surfaces within the 169,440-square-foot facility. The Adirondack Bank Center at the Utica Memorial Auditorium — a 3,956-seat multi-purpose arena and home of the Utica Comets hockey team — will also host a full slate of games, including the opening night and gold-medal matches.
"We are delighted to award these championships to Central New York, the cultural home of lacrosse and a key region for box lacrosse," said World Lacrosse Chief Executive Officer Jim Scherr. "We very much look forward to the first world championship in women's box lacrosse, which brings us to a fully equitable slate of events across genders, and we are thrilled with how capable and eager the organizers are to host both championships."
The competition will be the sixth edition of the event, which dates to 2003 and will be hosted by the United States for the first time. The three North American teams are expected to be nearly entirely comprised of professional players from the National Lacrosse League and Premier Lacrosse League.
"We are happy to be hosting the World Lacrosse Box Championships in Oneida County next fall. The investments the county has made in the Adirondack Bank Center and the Utica University Nexus Center continue to draw premier events to our region," Oneida County Executive Anthony J. Picente Jr. said.