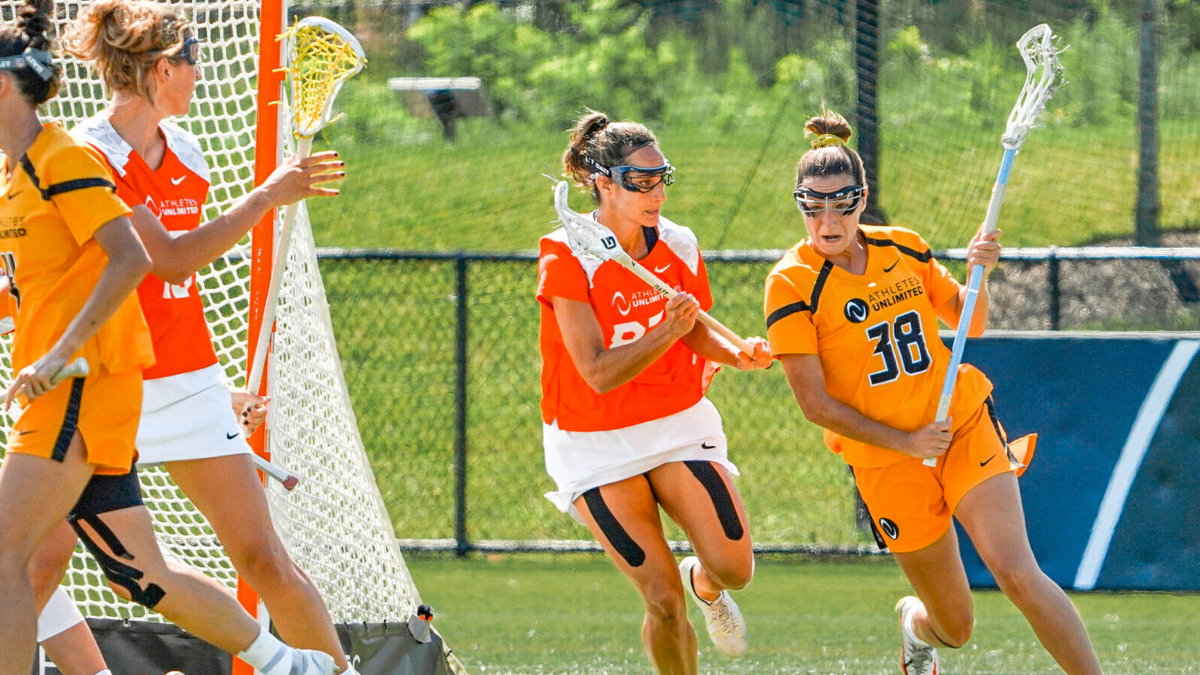 Athletes Unlimited announced it will return to USA Lacrosse headquarters in Baltimore to play the third season of its women's professional lacrosse league from July 20 through August 13.
The 2023 lineup of players includes more than a dozen players who have won world championships for the U.S. women's national team.
"Season three of Athletes Unlimited Lacrosse is going to be explosive," said Athletes Unlimited Director of Sport for Lacrosse Abi Jackson. "Highlighted by 11 U.S. national team gold medalists and additional talent that we will add following our 2023 college draft on May 9, AU will bring next level lacrosse to Maryland this summer. The two-point goal area has been expanded, and updated stat points will increase action for both the players and our fans."
Taylor Moreno, the 2022 Athletes Unlimited Lacrosse champion, and two-time Tewaaraton Award winner Charlotte North headline a roster of the top players. The Tewaaraton is an annual award for the most outstanding American college lacrosse men's and women's players, since 2001. It is the lacrosse equivalent of football's Heisman Trophy.
Currently, 28 athletes have signed on to compete this summer. All Athletes Unlimited Lacrosse games will be available live exclusively on ESPN platforms.
"We're honored to have Athletes Unlimited return to USA Lacrosse for its upcoming season," USA Lacrosse Chief Executive Officer Marc Riccio said. "Athletes Unlimited is doing a fantastic job of providing opportunities for the world's best lacrosse players to pursue their passion while helping to raise the visibility of the sport. We're excited to continue working with AU to support these players and give them a world-class experience."
Athletes Unlimited Lacrosse features a range of scoring innovations. Individual athletes earn points based on both team wins and individual performance to become the champions in team sports. Points are earned on every play and the leaderboard will change constantly. In addition, teams change each week with the top four athletes in the standings serving as captains and drafting their teams. At the end of the four-week season, the player with the most points is crowned as the league's individual champion.
Athletes Unlimited has more than just lacrosse throughout each year. It will have the second edition of AUX Softball (June 9–25) as well as the fourth softball championship season (July 28–August 27) in Rosemont, Illinois, and recently completed its second season of basketball at Fair Park Coliseum in Dallas. The Athletes Unlimited Volleyball Exhibition Tour ran from March 23 through April 21 at multiple colleges throughout the country.