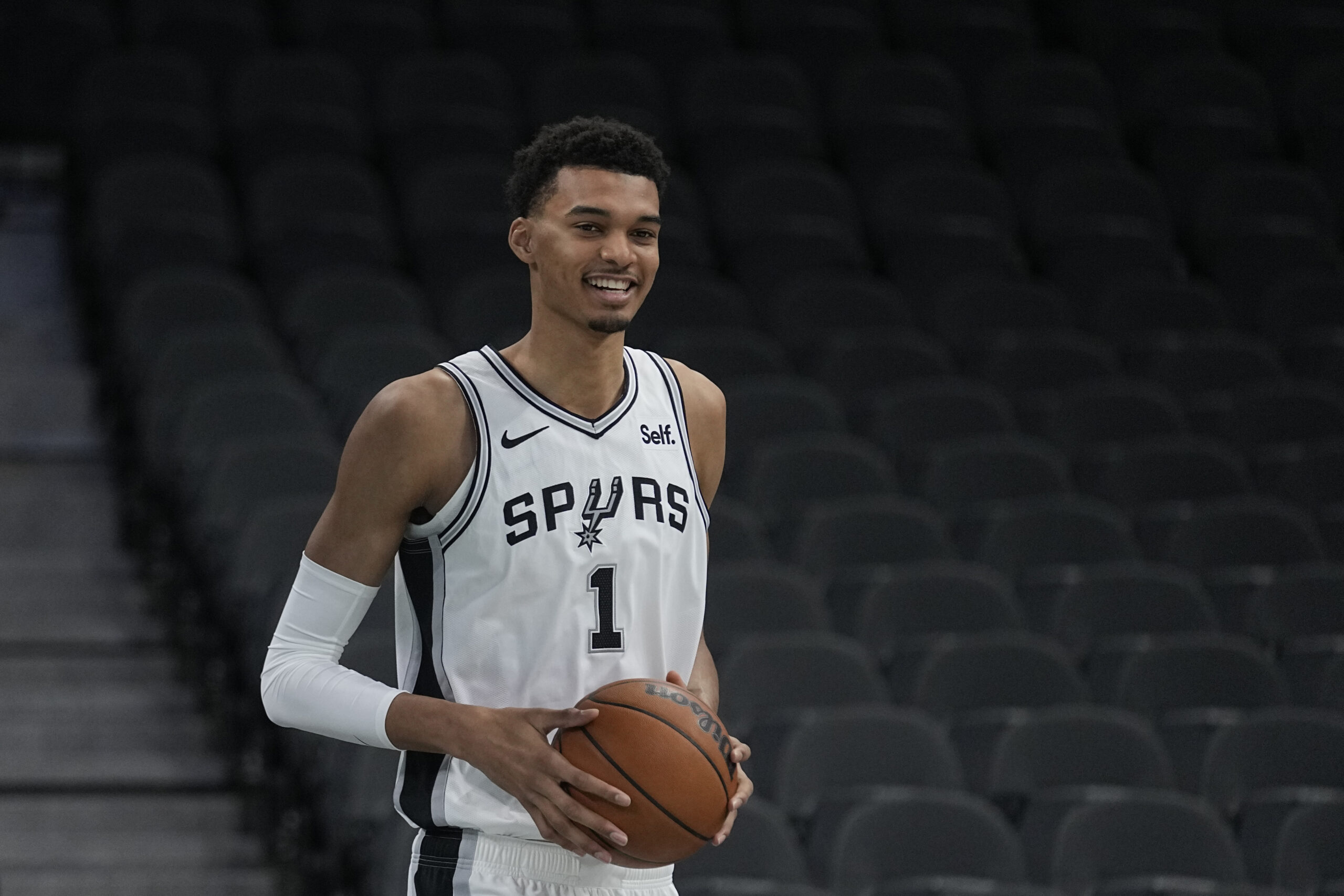 Fans hoping to watch major French stars Victor Wembanyama and Kylian Mbappé at the 2024 Olympic Summer Games will face heavy demand when more tickets go on sale Wednesday worldwide on a first-come, first-served basis for soccer, basketball, handball and sailing, which are all held at regional venues.
Wembanyama, the NBA's recent No. 1 draft pick, is expected to take part in the Olympic basketball tournament in Lille. Soccer games are spread across six French cities, with France's men's team playing its first game in Marseille, which also hosts sailing.
Organizers said they planned to release those tickets later this year but have brought it forward because of demand.
Mbappé, who scored a hat trick in last year's World Cup final loss to Argentina in Qatar, could be the star attraction for France's soccer team. Although it remains unclear if his club will allow him to take part in the Olympics, "I always said that it was my dream to play in the Olympic Games," he said last month.
Soccer games start two days before the July 26 opening ceremony in Paris and will also be played in Bordeaux, Lyon and Nantes, plus in Paris at PSG's Parc des Princes stadium. Basketball's group-stage games for men and women will be played in Lille, about three hours' drive northeast of Paris, in the city's 50,000-seat soccer stadium. The Pierre Mauroy Stadium also stages men's and women's team handball through the end of the Olympics. Basketball moves to Paris itself when the knockout rounds start.
Ticket sales represent about a third of the estimated operating budget of at least $4.8 billion for Paris 2024 organizers, who have been in the news for more than sporting reasons over the past two weeks.
French anti-corruption police raided Paris 2024 headquarters on June 19, arriving unannounced and accompanied by a magistrate from a French financial crimes prosecution unit. Investigators were hunting for documents and information as they dig into suspicions of favoritism, conflicts of interest and misuse of some of the billions of dollars being sunk into the Games that open July 26, 2024.
Tony Estanguet, president of the Paris 2024 Organizing Committee, told The Associated Press last week that "I am cooperating. There will surely be other stages. We'll surely have to reply to more questions. There will be more checks right up to the end, perhaps even after the Games. So I am ready for that and I know that it is part of this kind of adventure. We'll be inspected intensely, criticized hugely."
The fatal shooting by a police officer of Nahel, a 17-year-old with Algerian and Moroccan parents, a week ago triggered both peaceful protests and a wave of riots across several major cities. Olympic venues have not been directly affected by the riots, although the facade of a Paris Olympics aquatic training center was damaged.
"We have learnt with regret about the recent incidents in France," a spokesperson for the IOC told Reuters. "We have full confidence in the organizing committee and the French authorities to deliver successful Olympic and Paralympic Games and in the hospitality of the French people to welcome the world to these Games."
While the IOC believes France will welcome the world next summer, one thing that will not be welcome is alcohol in most of the venues. That's the law for stadiums in France, where Paris 2024 officials will not ask for exemptions; however, the rule does not apply to sections where VIPs and high-end hospitality clients can expect a full range of Champagne, wine, liquor and beer. The rugby World Cup in France later this year will have an exemption and a tournament sponsor's beer will be sold.