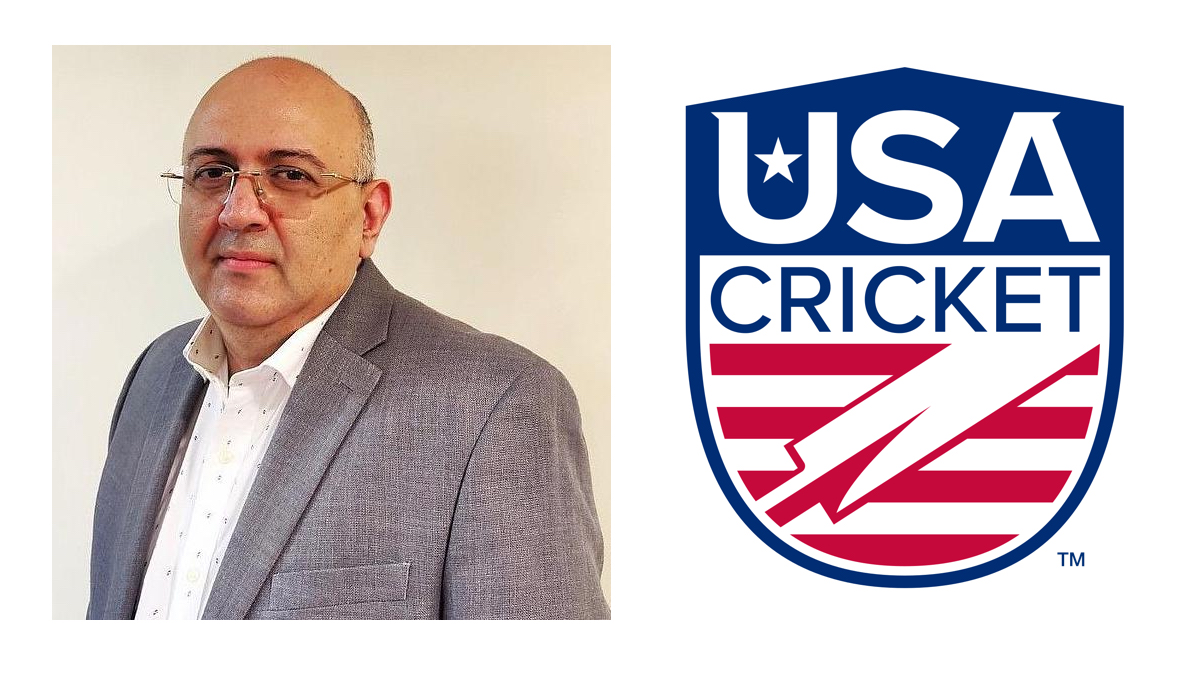 USA Cricket has announced the hiring of Vinay Bhimjiani as interim chief executive officer.
Bhimjiani has more than 20 years' experience in the industries of business, finance and cricket. He comes with a proven track record in commercial and financial management. One of Bhimjiani's main responsibilities will be to create a platform for the growth of American cricket in the build-up to the co-hosting of the T20 World Cup in 2024.
"Vinay comes from the business and finance world and brings with him a wealth of knowledge and experience in helping embryonic businesses in their critical growth stages and providing professional management," said Atul Rai, interim chair of the USA Cricket board. "I am excited and very optimistic about the appointment of Vinay and I believe strongly that this is the beginning of a fantastic new chapter in the history of USA Cricket."
The role of chief executive officer has been vacant since late last year when Iain Higgins moved on from his role as the first CEO of USA Cricket. Bhimjiani has been approved by USA Cricket's Board of Directors.
"I am thankful to the USA Cricket Board for giving me this opportunity to serve the sport in the United States," Bhimjiani said. "I have a strong vision for the potential for the sport of cricket in the USA that is limitless. I look forward to working with the USA Cricket Board and the staff, various stakeholders, the volunteers across the country and our commercial partners to create a solid financial foundation for USA Cricket and help provide the much-needed resources for the development of the game in America."
Bhimjiani has become involved with the American cricket community through his involvement in a number of projects. He struck exclusivity contracts of top cricketing brands and brought them into the American market and has also designed and delivered a business model of indoor multisport centers across the USA, fueling cricketing growth in a number of locations.
Prior to moving to the United States in 1999, Bhimjiani worked in the financial services and broadcast media sectors, founding Shroi Capital and working as a director at UTO Solutions.