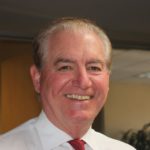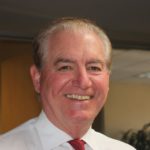 Steve Hammond has announced that he will retire as president and CEO of Visit Sacramento, a position he has held since 1999. Hammond is expected to step down on June 30 at the end of the destination marketing organization's fiscal year.
"Steve has played a pivotal role in putting Sacramento on the map within the tourism industry," said Visit Sacramento Board Chairman Brian Larson of Halo Hospitality. "Thanks to his leadership, he has created a sense of place that has laid a solid foundation to propel our convention and tourism business to the next level."
During Hammond's 18-year tenure, Visit Sacramento secured major, multiyear convention and sports business such as the Christian Congregation of Jehovah's Witnesses, the USA Track & Field Outdoor National Championships and the Almond Board of California. Since his arrival, the organization's convention and sports sales production has increased by 78 percent and its operating budget has grown from $2.2 million to more than $11 million. Additionally, under his watch, Visit Sacramento took over management of the Sacramento Sports Commission and launched America's Farm-to-Fork Capital program.
A national search will be conducted to find Hammond's successor. A new president and CEO is expected to be confirmed by this spring.