Visit Salt Lake has launched a newly-formed sports sales and marketing division, Sports Salt Lake, to focus on the continued growth of the multi-billion segment of the nation's tourism industry and an ever-growing portion of Salt Lake's visitor economy.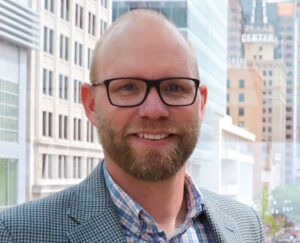 In collaboration with those who operate Salt Lake's collection of sports-related venues, Clay Partain will into an expanded role as Managing Director of Sports Salt Lake. In the past decade, the sport segment of Visit Salt Lake's sales efforts has grown from a relatively small market space to representing a significant portion of its total production. The last three years has seen 88 sport-related events booked that are projected to attract 420,000-plus event attendees to Salt Lake with a collective direct spend of more than $151 million.
"We have used 'Sports Salt Lake' the past few months when referring to our sports marketing and sales efforts and on the sports page of our website," said Kaitlin Eskelson, president and chief executive officer of Visit Salt Lake. "Similar to our using a more customized approach to solicit other vertical market segments, Sports Salt Lake allows our team to approach the sports business with a consistent look and feel. The end goal is simple: we want to see more events and teams, along with their sizable support groups, come to Salt Lake for sports and athletic events alongside our many traditional conventions and meetings."
In addition to Partain, VSL's Sports Salt Lake team includes Chris Robinson as sports sales manager responsible for the southern portion of the Salt Lake valley and its multiple venues working in tandem with the South Valley Chamber; Sports Services Manager Caryn Bradshaw and Marketing Manager Kristen Hiester.
Salt Lake is best known as the host of the 2002 Olympic Winter Games and is working toward becoming the host of a future Olympic Winter Games. The region is home to the NBA's Utah Jazz and Major League Soccer's Real Salt Lake as well as complexes such as the Salt Lake Regional Athletic Complex and Easton Salt Lake Archery Center. The destination has been the home for events for USA Weightlifting, USA Archery, USA Volleyball and more.