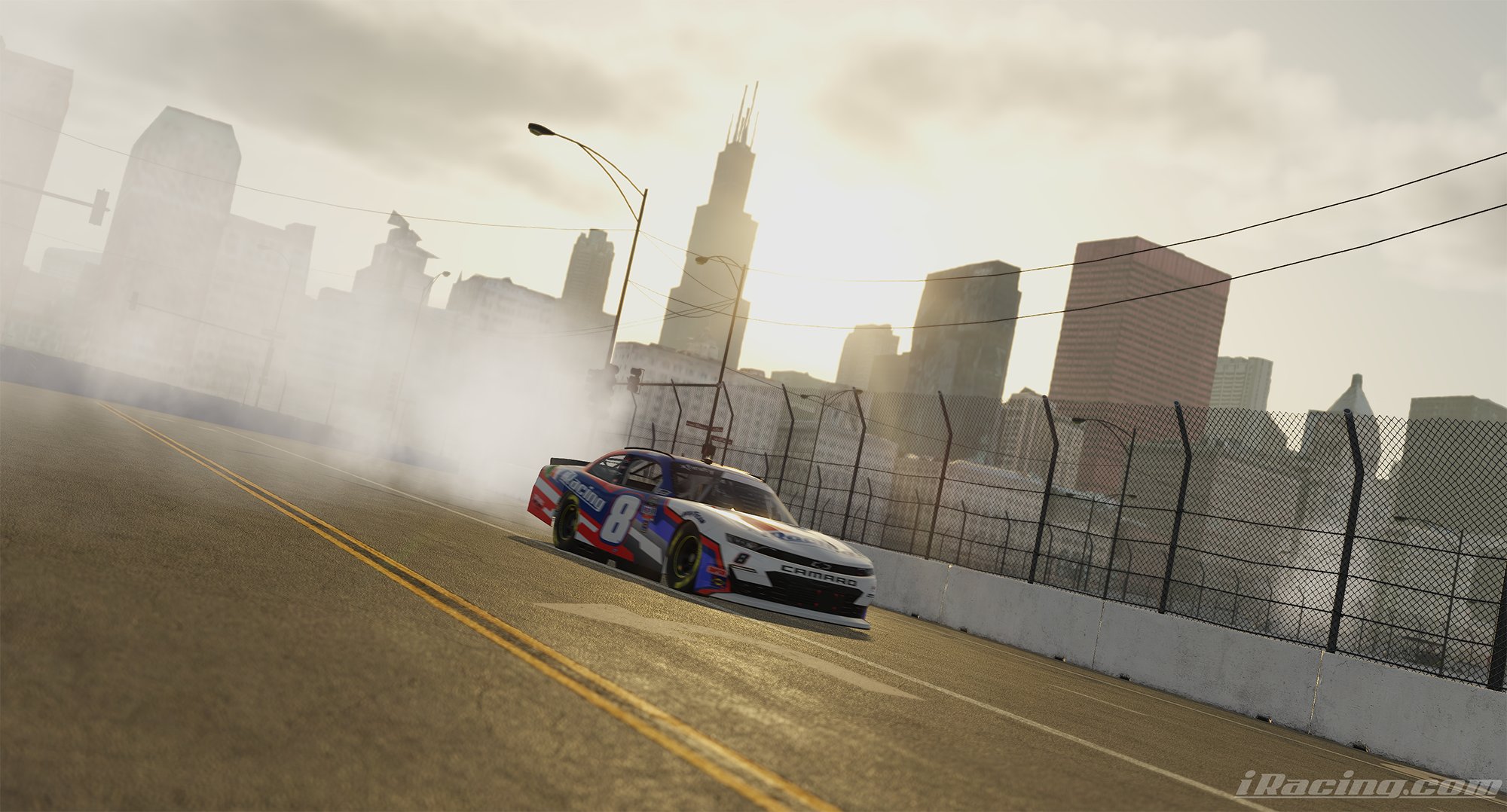 The eNASCAR iRacing Pro Invitational Series on June 2 will have drivers virtually race on a street circuit set in downtown Chicago, connecting some of Chicago's landmark streets as well as around Grant Park on a 2.2-mile course.
The series' second season started March 24 with a race on the dirt track at Bristol Motor Speedway. The eNASCAR series received a gigantic increase in visibility and following during last year's NASCAR Cup Series shutdown at the beginning of the COVID-19 pandemic, with some races even being broadcast nationally on Fox.
The virtual Chicago event will follow the season opener at Bristol and successive races on April 21 at Talladega Superspeedway, May 5 at Darlington Raceway and May 19 at the Circuit of the Americas in Austin, Texas.
"On behalf of the City of Chicago, I am thrilled to work with NASCAR and iRacing to showcase our great city to NASCAR fans who will be watching this cutting-edge event from around the country," said Chicago Mayor Lori Lightfoot. "Through this exciting and innovative exhibition, fans will be able to see and experience Chicago's iconic downtown in a way that has never been done before."
NASCAR first raced in Chicago in 1956, holding a Cup Series event at Soldier Field. The Camping World Truck Series had races at the Chicago Motor Speedway in 2000–2001 and Cup Series events were held from 2001–19 in Joliet at Chicagoland Speedway.
NASCAR Vice President for Strategic Initiatives Ben Kennedy said the project was a joint effort among NASCAR officials, iRacing, The Specialized Marketing Group Inc. agency, Chicago Sports Commission and the city, which allowed a simulation team to laser-map the streets and surroundings last fall in the early morning darkness.
"Today's announcement marks a huge milestone for Chicago and the Chicago Sports Commission," said Chicago Sports Commission Executive Director Kara Bachman. "CSC and its partners such as TSMGI who has been integral in securing this event have long awaited the opportunity to collaborate with NASCAR. The iRacing Pro Invitational Series is the perfect virtual launching pad and a testament to NASCAR's innovation."
The second half of the 10-race schedule to be broadcast by NBC Sports will be revealed at a later date.