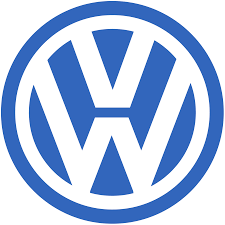 Volkswagen will become the presenting automotive partner of U.S. Soccer through 2022 under a deal announced by Volkswagen of America Inc. and the national governing body. The agreement, facilitated by Soccer United Marketing, was announced during the Detroit Auto Show.
"We are extremely excited to work together with Volkswagen to help us continue to grow soccer in the United States," said U.S. Soccer CEO and Secretary General Dan Flynn. "Volkswagen will be one of the most active and visible partners U.S. Soccer has ever had, providing us with additional resources for more programs that can impact and help develop the sport, while also allowing us to reach more fans of the game across the country. We look forward to the next four years together as we drive towards our mission of becoming the preeminent sport in the United States."
Volkswagen will receive branding on training tops for all U.S. Soccer national teams, including the men's and women's national teams, all youth national teams and the para 7-a-side, beach and futsal national teams, and the U.S. Soccer Development Academy. Volkswagen intends to activate the sponsorship during U.S. Soccer's Countdown to the Cup from January to May, a 10-game series for the U.S. women's national team before it departs for the 2019 FIFA Women's World Cup in France. The auto maker will also become the presenting partner of Tournament of Nations, a round-robin international women's tournament that takes place in the United States every year there is not a Women's World Cup or an Olympic Summer Games. The next edition will be staged in 2021.
"We are absolutely thrilled about this partnership with U.S. Soccer," said Scott Keogh, president and CEO of Volkswagen Group of America. "Our program is about helping to grow this great sport in the U.S. The first step is making it easier for women to stay with the sport and pass on their wisdom and passion and love to the next generation of players."