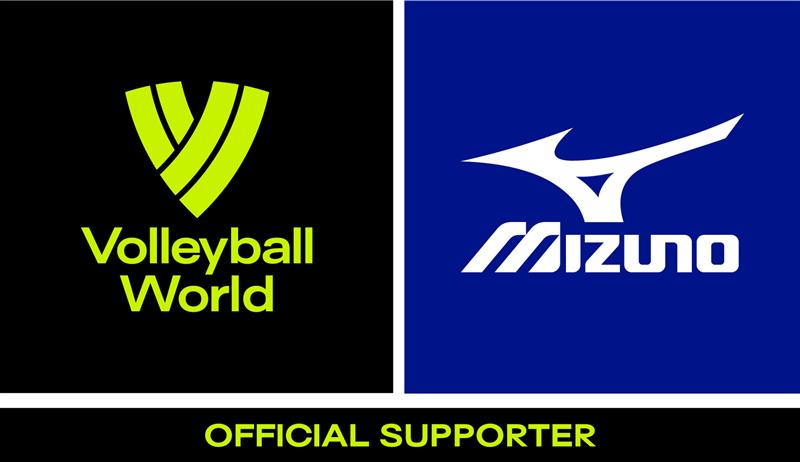 Volleyball World has signed a multi-year partnership extension with Mizuno after a highly successful 2022 to grow the global reach of both brands while further connecting and engaging fans worldwide.
Mizuno has been a part of Volleyball World's growing portfolio of global partners since 2022.
"Our overarching vision is bringing volleyball fans closer to the sport they love and facilitating its growth worldwide," said Finn Taylor, Volleyball World chief executive officer. "Through our partnership with Mizuno, we aim to enhance the enjoyment of volleyball at all levels, empowering enthusiasts to fully experience and embrace the game."
Volleyball World's portfolio of volleyball and beach volleyball events this year includes the Road to Paris 2024 Olympic Qualifiers, as well as annual international competitions like the Volleyball Nations League and Beach Pro Tour. As part of the partnership, Mizuno will also supply sporting equipment for all Volleyball World and FIVB event personnel and officials.
"Mizuno has long supported the promotion of volleyball globally through products and national team contracts," said Osamu Sano, Mizuno director and managing executive officer. "We are delighted to be able to continue our work this year and beyond, not only to further enhance our brand presence, but I, as one of big fan of volleyball, also truly wish this sport's attractivity to be found and be further appreciated among world's sports fans."