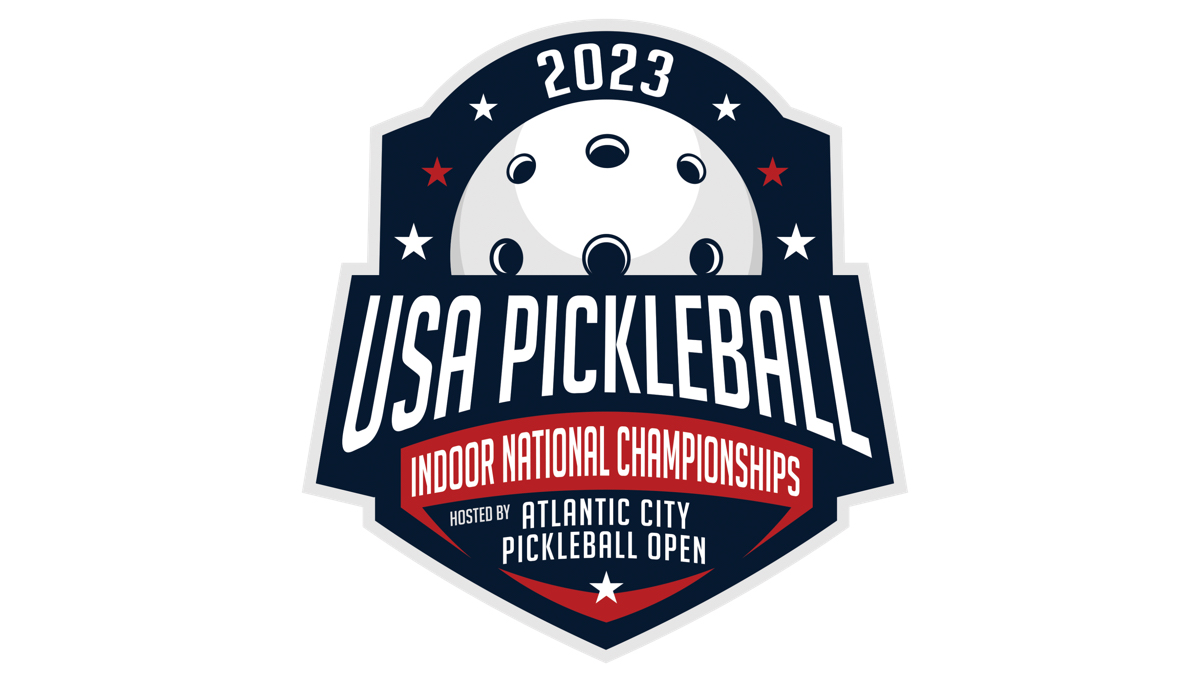 USA Pickleball, in conjunction with the Atlantic City Sports Commission and Visit Atlantic City, has announced the third annual USA Pickleball Indoor National Championships will be held September 19-23 at the Atlantic City Convention Center.
The event will be hosted by the Atlantic City Pickleball Open and include five days of competition featuring singles, doubles and mixed doubles in skill/age brackets. Gold medalists from each division will receive a Golden Ticket, or pre-registration spot, for the 2024 USA Pickleball National Championships.
"We're thrilled to bring the USA Pickleball Indoor National Championships to Atlantic City this fall, a coastal destination city that will serve as an incredible host for our players," said Justin Maloof, USA Pickleball chief operating officer. "I look forward to welcoming players and fans to this tournament, which stands out on the calendar and schedule. We're excited to see who in Atlantic City is able to punch their Golden Ticket to next year's Nationals."
A special addition to this year's event will be the use of new courts from Pickleball United's "True Court." The flooring will be installed on all courts and is manufactured with a polyvinyl sub-surface with a textured non-skid playing surface. It was also the court used at the recent Pickleball Slam held at the Hard Rock Live in Hollywood, Florida.
 "We are excited to join forces with USA Pickleball to bring their Indoor National Championships to Atlantic City. Last year's Atlantic City Pickleball Open was a huge success and we look forward to hosting an even bigger 'bash' this September," said Larry Sieg, Visit Atlantic City and Atlantic City Sports Commission president and chief executive officer.
The 2021 and 2022 USA Pickleball Indoor National Championships took place at the Finley Center in Hoover, Alabama.