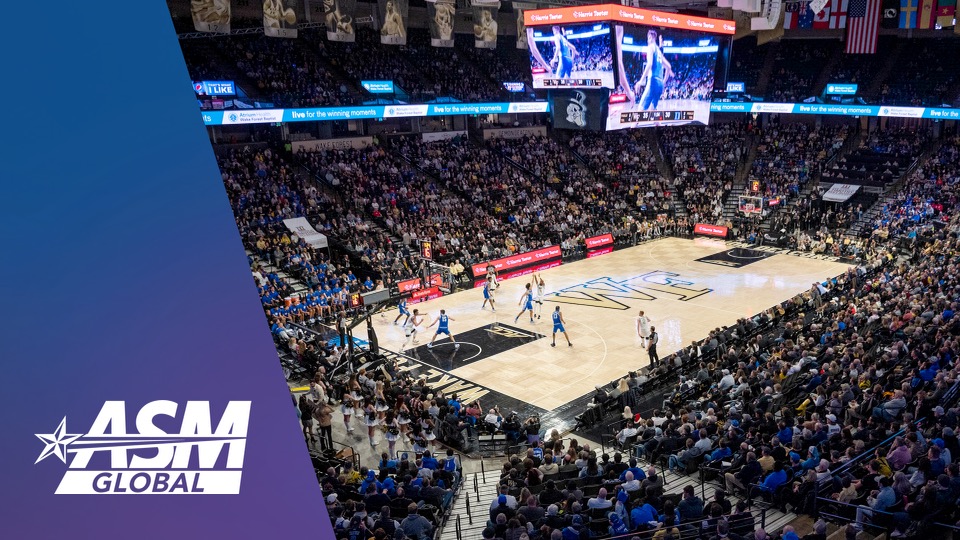 Wake Forest University has partnered with ASM Global, which has assumed the management and operation of the Lawrence Joel Veterans Memorial Coliseum.
The venue joins ASM's growing portfolio of university venues including facilities at University of Virginia, University of Pittsburgh, University of Colorado and Fresno State University.
"ASM's best-in-class arena and event management expertise is already helping us advance on our goal of providing the 'Best Fan Experience in North Carolina,'" said Wake Forest Director of Athletics John Currie. "We are confident that their entertainment industry connections and reputation will help expand both the quantity and variety of concerts and special events to better serve the citizens of Winston-Salem and Forsyth County while attracting visitors from all over the region and country."
The scope of ASM Global services in partnership with Wake Forest includes facility operations, staffing, event booking and production services for Truist Field, LJVM Coliseum and David F. Couch Ballpark.
"ASM Global's worldwide expertise combined with an unparalleled ability to also think locally is on full display at Wake Forest," said ASM Global Executive Vice President Doug Thornton. "Dramatically elevating the customer experience at venues and simultaneously offering new cutting-edge techniques to increase revenues continues to be of prime importance for ASM Global."
ASM Global's Wake Forest team will be led by General Manager Brandon Berry, who will engage with university, city and county officials as well as Greater Winston-Salem Inc. and Visit Winston-Salem to position Winston-Salem as a great destination for fans and events alike. Berry spent the past 15 years working as a general manager in venues in Miami, Atlanta and Boston.