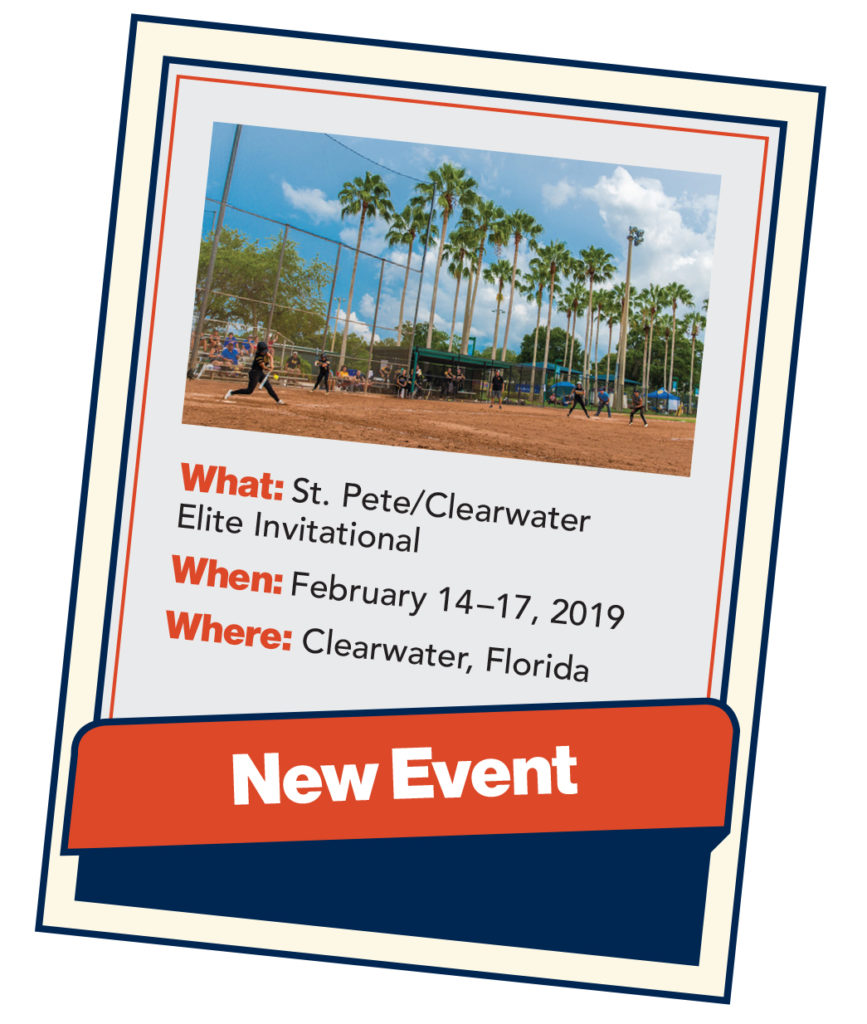 ESPN Events is diversifying its portfolio by investing in college softball. To kick off the 2019 NCAA Division I softball season, 16 teams will travel to Florida in February to compete in the inaugural St. Pete/Clearwater Elite Invitational, ESPN Events' first owned and operated softball event. The tournament will also be the only women's competition among the 31 that ESPN Events organizes.
"We're very bullish on the sport of softball as a premier women's sport," said Meg Aronowitz, coordinating producer for ESPN. "And what better sport to dip your toe in the water for our first women's event than softball."
Those traveling to Clearwater will have a chance to literally dip their toes into the water at one of the area's many beaches while enjoying the area's warm winter climate. "This is a great destination to be in February to play softball," said Tim Ramsberger, chief operating officer of Visit St. Pete/Clearwater. "These teams would be traveling here, coming out of the winter workouts, getting anxious to start their seasons, and doing it here in the nice warm weather."
The softball tournament—a partnership between ESPN Events, Visit St. Pete/Clearwater and the city of Clearwater—will feature 39 games over four days at the Eddie C. Moore Complex. The 16-team lineup includes 13 that finished in the top 25 of the NCAA Women's Softball RPI last season, including Florida State, which earned its first national championship title after beating the University of Washington in the 2018 Women's College World Series.
"Softball is one of our great strengths in terms of our amateur sports programming," Ramsberger said. "And it just so happens that the year Florida State wins the national championship is our kickoff. To have an in-state school as defending champion in this tournament is just great. We couldn't have scripted that any better."
Kristen Shaver, director of events for ESPN, said selecting the St. Pete/Clearwater area to host was a no-brainer. A three-year agreement with the city of Clearwater is in place and the partners are already planning ahead. "We had a couple places to consider, but the city of Clearwater and the St. Pete/Clearwater CVB are as passionate about hosting and promoting the event in their community as we are about bringing it to them and televising it," Shaver said.
ESPN is still working to finalize its broadcast schedule but expects to televise at least nine games, with the rest being available on its digital platforms. Promotion of the event started during the Women's College World Series and will continue through college basketball season, a marketing move that made sense due to the overlap of the teams competing in the softball tournament and those participating in ESPN's other events.
"Now is really the time for us to continue to grow the sport of softball on the ESPN networks and to help grow the sport overall and our fan base," Aronowitz said. "We're excited about this opportunity in February where there's not really any softball on television." n