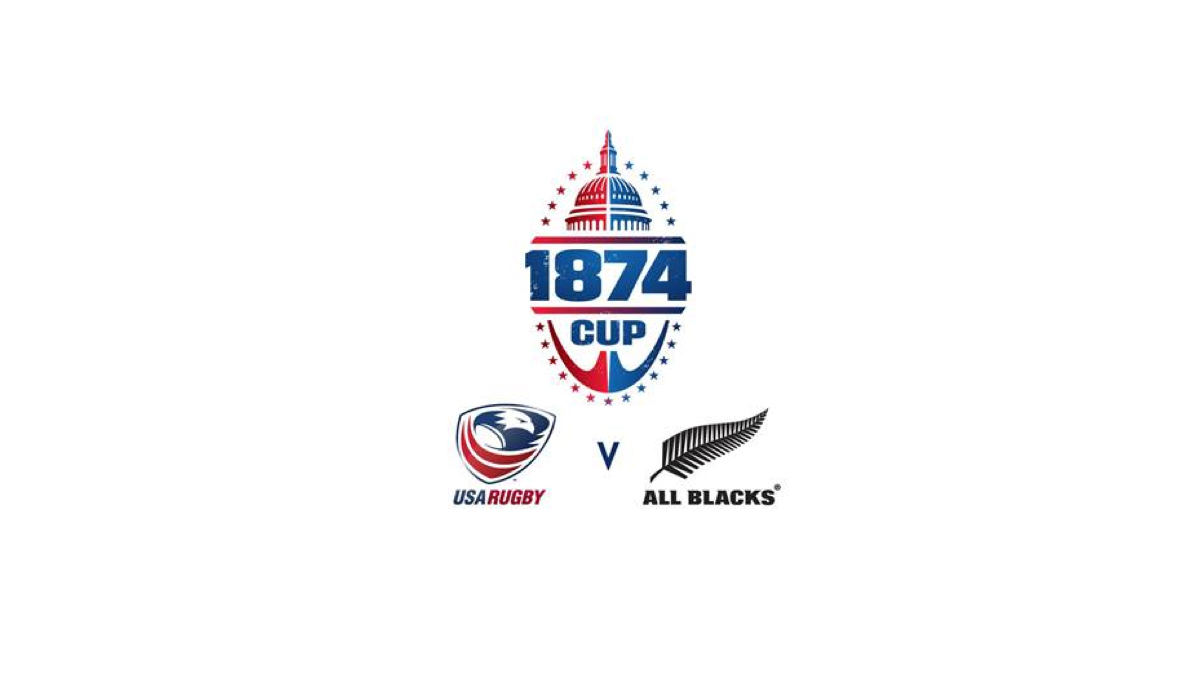 The U.S. men's rugby team will host the New Zealand All Blacks for the first time ever as part of the inaugural 1874 Cup at FedEx Field in Washington, D.C., on October 23.
The 1874 Cup references the year rugby was first played in the United States. It will be the first time the All Blacks have played in the United States since 2016.
"This is a special match for all of us within the USA Rugby community, taking on one of the world's best in our nation's capital," said USA Rugby Chief Executive Officer Ross Young. "With the Men's Eagles having last played on the east coast in 2017, we're thrilled to welcome eager fans to what is always a special experience facing the All Blacks. Paired with our match against Ireland in Las Vegas the following week, this is an exciting stretch for fans in each corner of the country."
The United States are hosting both New Zealand and Ireland this fall as they lead the effort to bring the Rugby World Cup to the United States in 2027 or 2031 for the men and 2029 for the women.
"It's exciting to round out our fall test schedule with a fixture against the All Blacks," U.S. Coach Gary Gold said. "It's no secret this team is, and has been, one of the best in the world and the opportunity to go head-to-head at home is special. As the Rugby World Cup will be less than two years out and we look forward to heading into this Rugby World Cup caliber match."
"Events DC is honored to partner with USA Rugby and Left Field Live to bring premier international rugby to DC," said Gregory A. O'Dell, president and chief executive officer of Events DC. "Our region is home to a robust and passionate rugby community at both amateur and professional levels. The opportunity to host the iconic New Zealand All Blacks for the first time ever in our nation's capital alongside USA Rugby will showcase Washington, DC as a dynamic, global sports destination to the world."