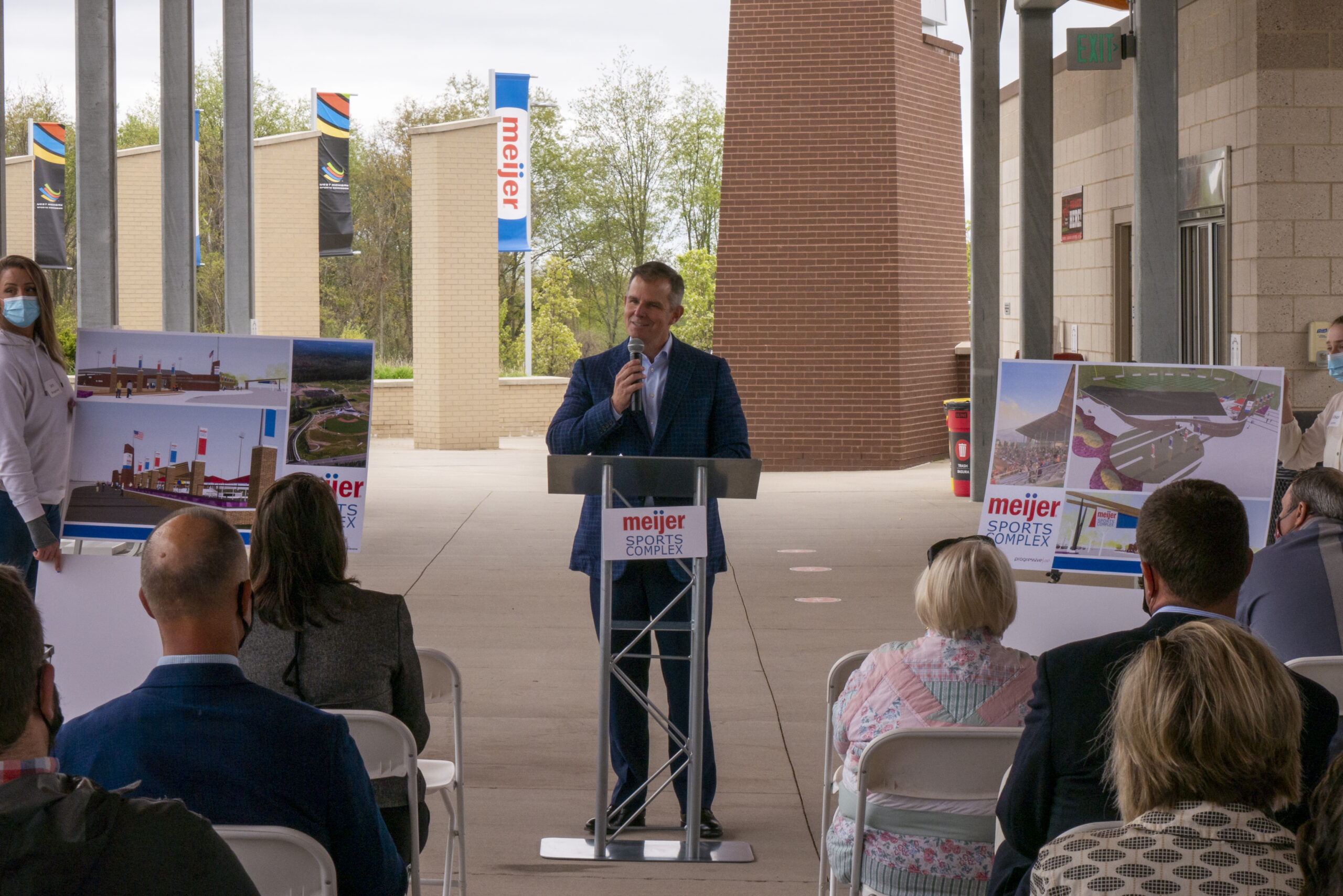 The West Michigan Sports Commission has reached a new 10-year partnership with Meijer to serve as the naming rights partner of the WMSC's baseball/softball complex in Rockford, Michigan. The venue will now be called the Meijer SportsComplex.
"Meijer has been a loyal partner of the WMSC for more than a decade, and this naming rights partnership extends and deepens that relationship as our organizations continue to support youth and amateur sports and the community as a whole through visitor spending," said Mike Guswiler, president of the West Michigan Sports Commission. "This new partnership also ensures that we can look to the future of the sports complex and expand upon the successful work we have started with additional uses of the remaining acreage. I can't think of a more fitting partner when it comes to giving to Michigan – and especially West Michigan – than Meijer. We look forward to a long and productive partnership."
The sports commission has had a longstanding partnership with the grocery store chain, which sponsors the State Games of Michigan. Guswiler made the announcement in a ribbon-cutting ceremony with Meijer President and CEO Rick Keyes, Rockford Mayor Ed Ross, West Michigan Miracle League President Tony Comden and Aquinas College Head Baseball Coach Chris LaMange.
"Meijer has always supported youth and amateur sports and the related health and economic benefits that come from these activities," Keyes said. "This partnership with the West Michigan Sports Commission represents our commitment to enriching lives in the communities we serve. The complex is already a staple in the lives of many West Michigan families, and we look forward to seeing it continue to bring joy and spirited competition to the community for years to come."
The Meijer Sports Complex houses one of only nine Miracle League fields in the state, which allows West Michigan children with disabilities to play baseball as part of the Miracle League in a space designed for their needs. The Nate Hurwitz Miracle League Field was the first field to open at the complex in 2013. Aquinas College's baseball team has used the complex as its home field since last year.
"At Meijer, one of our core values is treating people with dignity and respect, which in this case means ensuring that every child has the opportunity to play baseball in a safe and fun environment," Keyes said. "We have a long history of supporting organizations serving people with disabilities, including the Miracle League, so that aspect of this complex makes this contribution even more meaningful to us."
Since opening its doors, the venue has attracted more than 96 events and 170,105 visitors with an estimated economic impact for Kent County of more than $28 million. The complex features eight softball/baseball fields and a championship stadium.