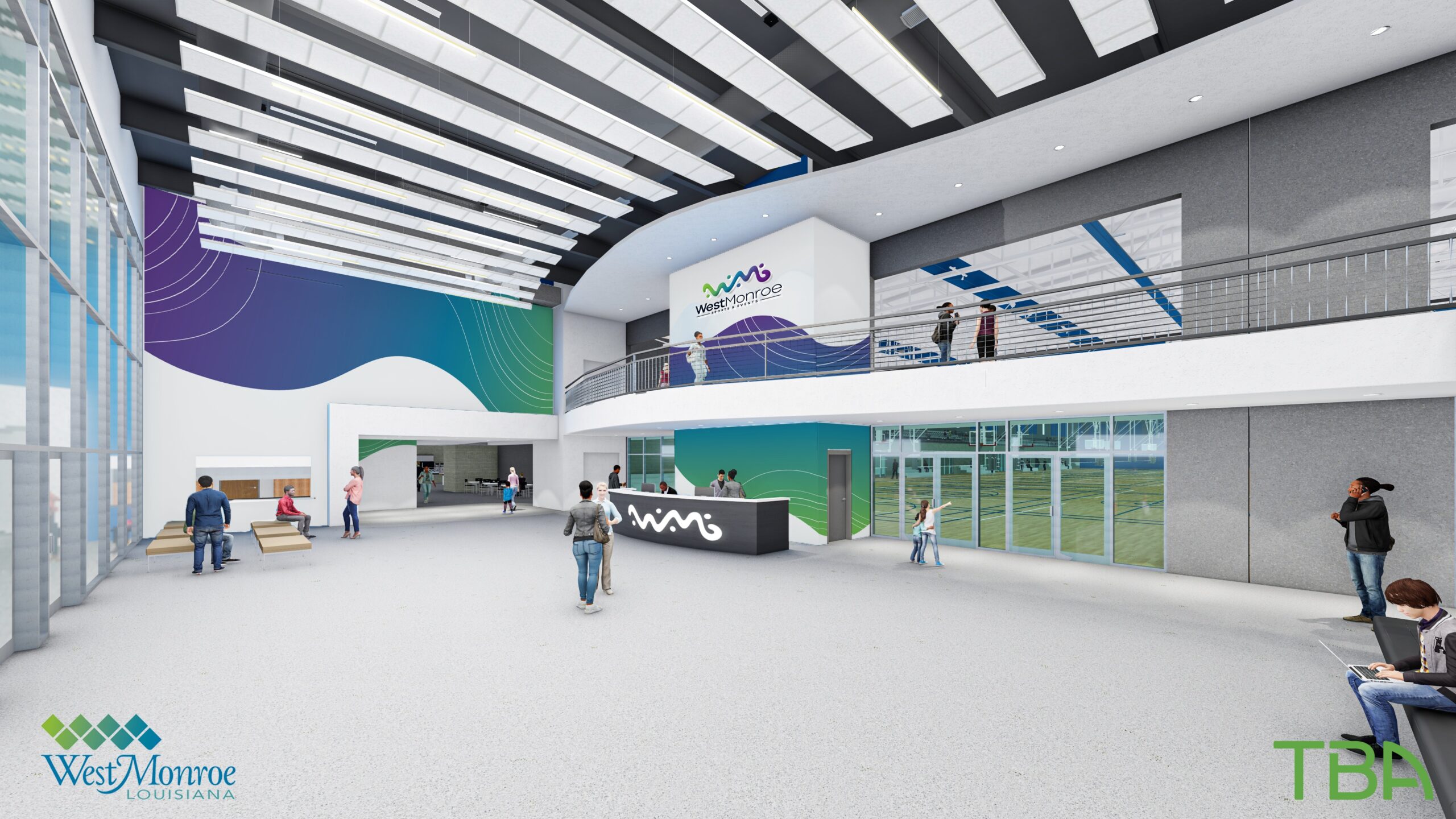 West Monroe, Louisiana, has begun construction on a 112,000 square-foot indoor sports complex designed to host youth and amateur sports tournaments, events and to provide a state-of-the-art asset to serve local residents.
"We are incredibly excited to see construction well underway of the West Monroe Sports & Events Center," said West Monroe Mayor Staci Mitchell. "We are not only creating a powerful economic driver for our community but a place to play for local residents of all ages and abilities. We want the best for our community and visitors, so we selected the Sports Facilities Companies to operate our facility."
Of the estimated $22 million budget, the Monroe-West Monroe Convention and Visitors Bureau has pledged to contribute $6 million.
"We view the sports complex as an anchor attraction to drive new visitors to experience our incredible community." Monroe-West Monroe President and Chief Executive Officer Alana Cooper said. "From locally- owned restaurants and vineyards to unique antiquing and wildlife refuges, we have everything for a quintessential Northern Louisiana family vacation. They'll come for sports and stay for everything we have to offer."
The Sports Facilities Companies will be the development and operating partner for the 8-court facility named West Monroe Sports & Events facility. The SFC team has begun their work with the city through the creation of a five-year financial outlook, branding and marketing services. SFC will build the on-site team beginning with a nationwide search for their general manager with local program offerings such as sports camps, clinics and leagues in late summer 2023.
"In West Monroe, the goal is to serve local residents and generate economic development by delivering on the highest performing events," SFC Chief Operating Officer Dave Pritchett said. "Our model is purpose-built to serve communities like no other and we look forward to coming alongside the city to fulfill the vision for the complex."