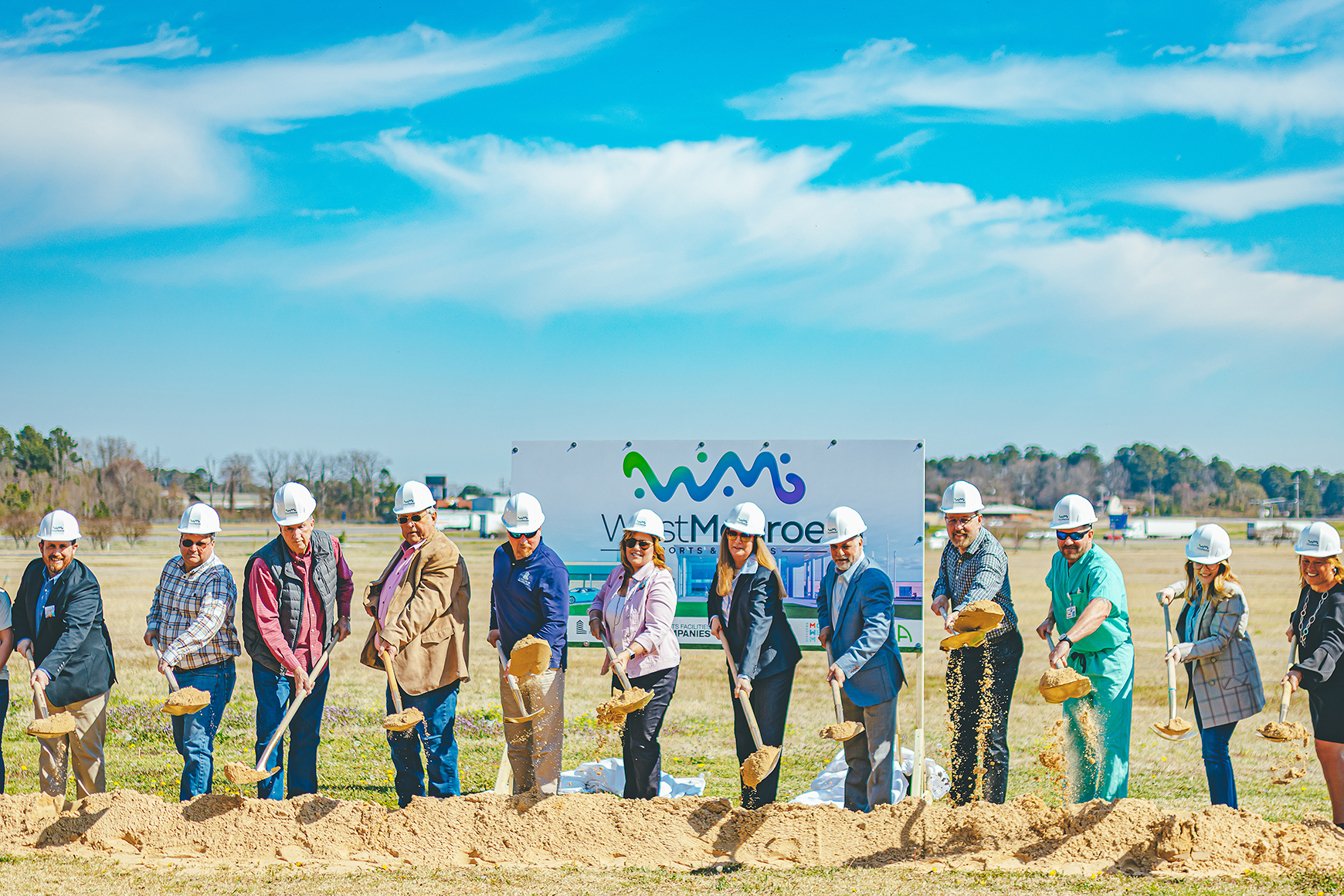 The West Monroe Sports & Events Center in Louisiana celebrated its groundbreaking on Friday where the sports complex will be located off Interstate 20.
Construction will begin this spring on the 112,000-square-foot indoor sports venue and is scheduled to be completed by summer 2023. The venue will feature eight basketball courts that are convertible to 16 volleyball courts along with a full-size kitchen, concession on dual levels and team meeting rooms or multi-purpose areas.
"West Monroe Sports & Events will serve as an economic driver for our region as well as a place to grow recreational sporting opportunities for our community," Mayor Staci Mitchell said. "This project shows what can happen when people and organizations work together. Our community will truly be taken to the next level."
The ceremony hosted members from the city of West Monroe, Discover Monroe-West Monroe, Ouachita Parish Police Jury, West Monroe West Ouachita Chamber of Commerce, TBA Studios, Lincoln Builders and the venue consultants, Sports Facilities Companies. The project has $6 million in financial backing from Discover Monroe-West Monroe and $1 million from the Ouachita Parish Police Jury.
"As the West Monroe Sports and Events venue comes to fruition, the impact that this facility will have, not only on the city, but the entire region is quite significant," SFC Account Executive Jen Silvers said. "This facility will foster the next generation of youth athletes locally but also drive local business and economic impact. When this venue opens, we will ensure the vision is met to drive visitations, local spending, meaningful programming, and excellent guest experience in West Monroe."