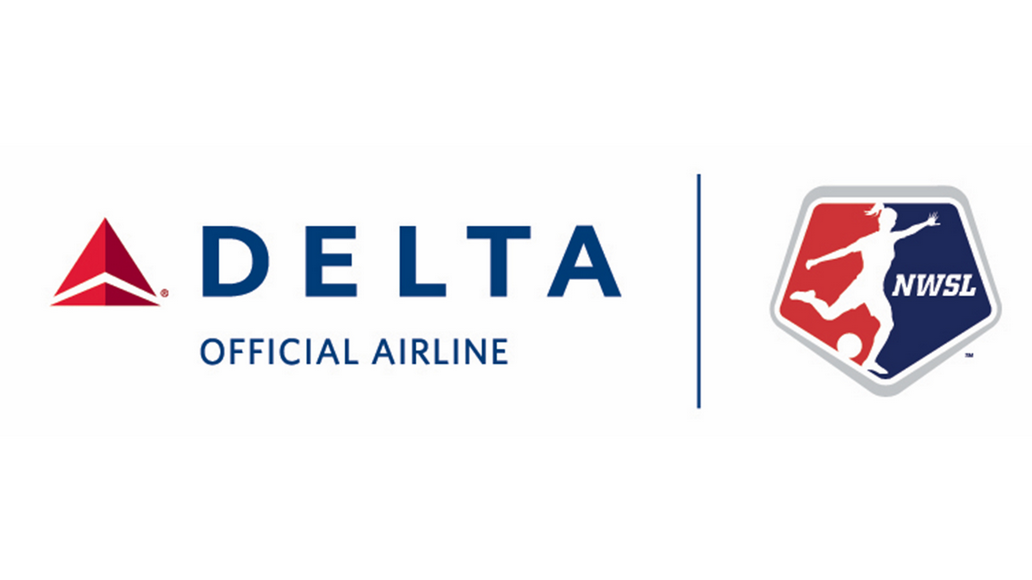 Delta Air Lines has announced new partnerships with the National Women's Soccer League on the eve of its 10th anniversary season and the Women's Sports Foundation.
As the first airline sponsor of the NWSL, Delta will work with the league to support its athletes through women's empowerment programs and Diversity, Equity & Inclusion initiatives. The opening of the 2022 season is set for March 18 when group play for the 2022 NWSL Challenge Cup begins. It is Delta's first major sponsorship of a women's professional league and its first national league sponsorship deal.
"We're proud to welcome Delta to the NWSL family and look forward to working together to continue bringing about meaningful change in women's soccer and sports as a whole," said NWSL Chief Revenue Officer Mitch Poll. "Delta is a leading ambassador of empowerment and inclusion and we're excited to see what this partnership will accomplish in the coming years."
Delta also announced it will be partnering with the Women's Sports Foundation to support its Athlete Ambassador Program. Delta will focus on its efforts within its key markets of Atlanta, Detroit, Los Angeles, Minneapolis-St. Paul, New York, Salt Lake City and Seattle. Programming will include events such as educational panels, collaborations with community partner organizations, in-person clinics and more.
"Our Athlete Ambassador Program is a vital part of the Women's Sports Foundation work and impact," said Meghan Duggan, WSF president. "You can never overestimate the power of a role model. Connecting young girls with champion athletes – to learn from and be inspired by – can have such a profound effect. We are grateful for partners like Delta who understand the value of mentorship and back it up by investing in it."
"These new partnerships align with Delta's commitment to invest in and support equity for women," said Molly Battin, senior vice president for global brand marketing at Delta. "Female athletics are historically less funded than their male counterparts, and through these new agreements, Delta will provide significant investment and meaningful programming to these organizations. We look forward to partnering with the league and their athletes on and off their field of play."
Delta became a founding partner of the U.S. Ski & Snowboard Women's Mentorship Program and is broadening existing sponsorships with the University of Georgia, Georgia Tech and Duke to support more women's teams and to develop programs that benefit female athletes' personal and professional development. Delta will continue to support female athletes through its role as the official airline of Team USA through the Los Angeles 2028 Games.