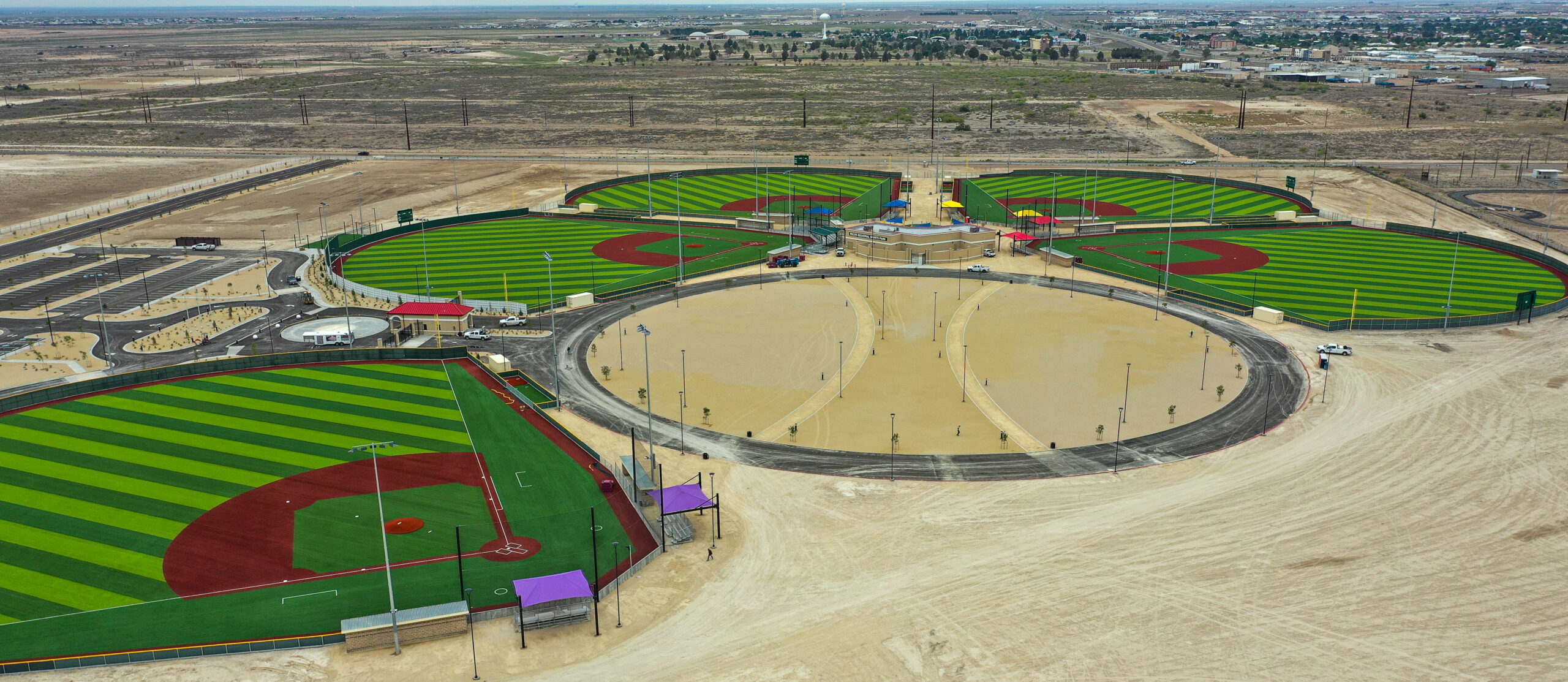 The newest destination for elite baseball and softball events in West Texas, Cyclone Ballparks in Pecos, officially opened this summer with more than 150 teams already visiting for tournaments.
The keys to Cyclone Ballparks, operated by Sports Facilities Management, were gifted to Pecos Mayor David Flores by the facility's general manager, Cathy Garcia. Flores was chosen to throw the first pitch at the Championship Field to officiate the opening ceremony and welcomed guests.
Cyclone Ballparks offers five synthetic turf fields, onsite concessions, shade structures for spectators, grandstand with press box, batting cages, pitching tunnels and onsite parking. The Park is intended to draw as many as 20,000 visitors in the first year.
"I look forward to bringing out the best of what our team will be able to provide to the young athletes and parents that will enjoy an exhilarating time at our facility," Garcia said. "It was an honor to see this come together for our community."