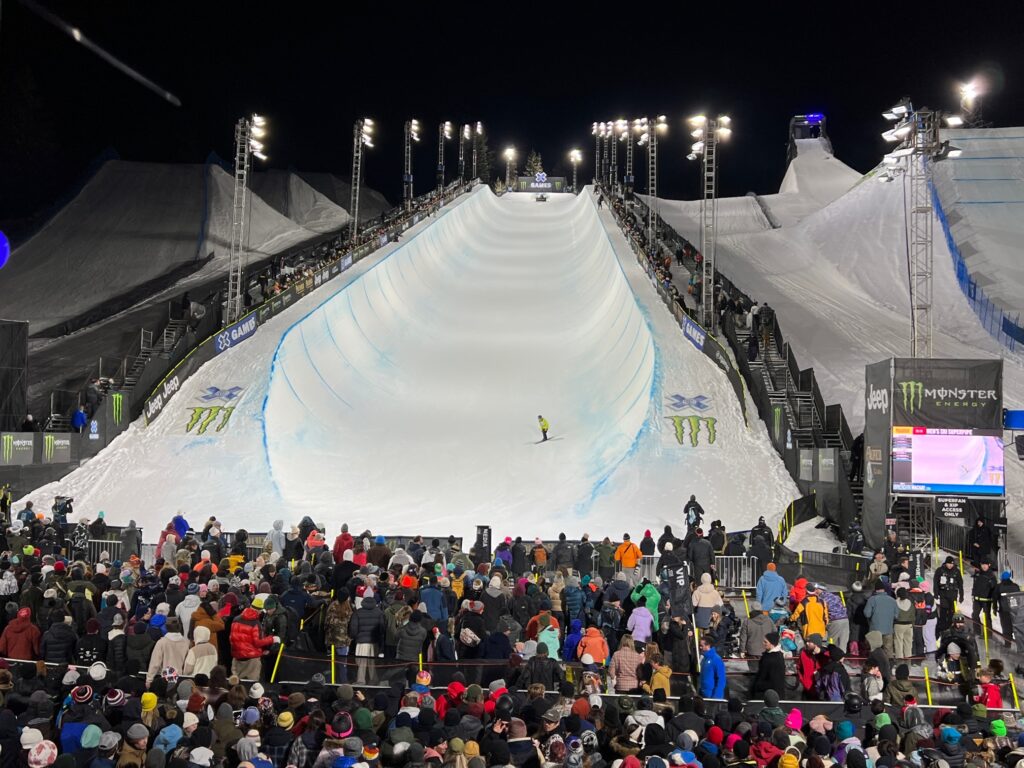 The Winter X Games concluded in late January in Aspen, Colorado, to renewed fanfare. The event seemed to be re-energized after post-pandemic hiccups under a new owner's group that took over in the fall of 2022. The Over-the-Air Distribution remains with ESPN, the event's originator 27 years ago.
The compact set of four venues at Buttermilk Mountain in the shadows of one of the country's most upscale winter resort areas juxtaposed a mixed fan base that featured young kids to revved up teenagers to millennials raised on the X Games to older winter sports fans. It was a surprisingly universal crowd, especially noting the cadre of Gen Z participants and a fixated aspiration by X Games organizers to capture the elusive "16-to-28 year-old demo."
The three-day format of 14 events featured ski and snowboard disciplines in SkiSlope, Big Air and the recently introduced Knuckle Huck. The schedule was ballasted with ski and snowboard disciplines on the massive SuperPipe (don't call it "half pipe"), which ended two of the three nightly sessions.
Eliminated from recent schedules were the once-popular motor/snowmobile events and a selection of ski and snowboard events that…well…have been adopted by the Olympic Games.
The Olympic Games never have been trailblazers or trendsetters. (I can respectfully say that having spent a lot of my career in and around the Olympic movement and having once managed Olympic Trails and multisport events for the USOPC.)
With the largesse of an institute like the International Olympic Committee, which is a true world-body, garnering votes for change is much more like working the halls of Capitol Hill or the United Nations. It's full of international sports federations and national Olympic committees lobbying for the right to be part of the Olympic program, and, all with their own ideas of how their sport should be displayed. Layer on multiple broadcast rights holders who view sports differently in different parts of the world and it's easy to see that the nimbleness of a privately owned company — in this case the X Games — makes adaptation and evolution easier.
With that in mind, the International Olympic Committee will continue to surf on the end trails of exciting properties like the X Games.
An Event Gets a Rebrand
MSP Capital Partners purchased the extreme sports franchise from Disney in 2022 with hopes of furthering the model for a new generation. Their new CEO, Steve Flisler, came from Twitch, the egaming platform that boomed over the past decade. His comments at the opening press conference unveiled plans to continue to push the boundaries of garnering the next generation of extreme sports fans.
If the 2023 X Games Aspen (the rebranded "official name") are any indication, they are off to a good start. A platform built with Twitch featured elite gamers — and any gamers for that matter — playing in real time during the X Games on a virtual X Games-branded terrain park. It was an innovative way to capture a non-endemic audience.
MSP smartly retained their livestreaming rights creating verticals on Twitch and served up on YouTube while leaning heavily into social platforms like TikTok. The cross-channel platforms were the first foray into building a controlled audience with varying degrees of messaging and, yes, fun. Different sets were established on-site that highlighted different aspects of the X Games experience including winter culture through fashion and music.
Music has become a staple of all major sporting events whether it's the Super Bowl pre, half and post shows or the Olympics, which featured a music park dating back to the 2002 Winter Games in Salt Lake City.
A Smart Way to Incorporate Music
For 2023, the X Games did a smart thing. They brought the music stage closer to the sports venues and shows were played alternatively and in between the sport competition. An event concluded and the music stage started. The ensuing dash of spectators to the music stage created its own organized chaos but gave spectators uninterrupted entertainment choices. Coupled with a robust vendor village, which featured everything from the Monster Lounge to Kodiak mini-waffles, plus the ability to ski the unused slopes around Buttermilk Mountain, activation and participation created a welcoming festival vibe.
The big bonus was the price of admission: free. And, if spectators wanted the SuperFan experience, they had preferred access to locations at each venue and select VIP lounges. It presented an inclusive not exclusive vibe, something the Olympics have been overly criticized for over the past couple decades.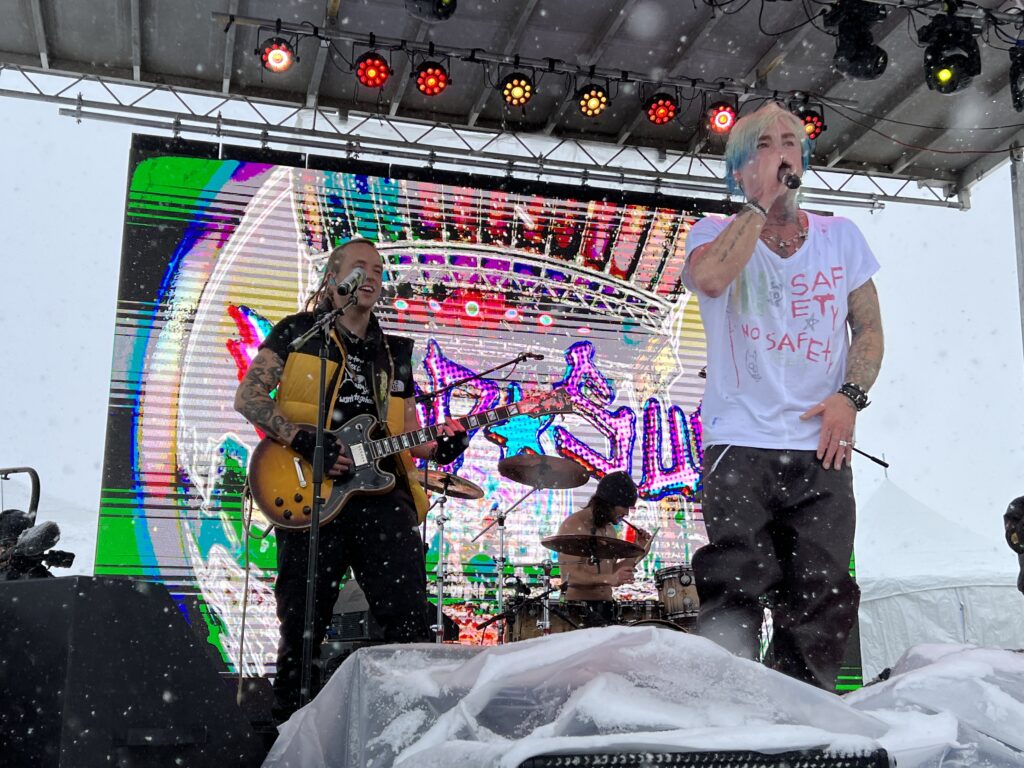 The music artists were cross genres from Grammy Award-winning EDM artist Kaskade to club performer MADDS (a Monster Brand Ambassador, of course) to spoof rapper Yung Gravy to Prog electronic act Night Tales to pop punk's Girlfriends and Mod Sun. The artists that seemed to capitalize on the opportunity saw their followings on social media gain substantially post event. As large snowflakes cascaded the venue, Mod Sun's frontman Derek Ryan Smith proclaimed in the middle of his set: "This is the greatest day of my life." And, by his reaction, it seemed like it. That authenticity, craved by marketers and brands, resonated. Within the week after the X Games, Mod Sun's Spotify monthly listeners went up a sizeable 700,000-plus.
In the case of Yung Gravy, however, who struggled a bit during his performance due to sound as well as singing issues, he saw his numbers dwindle by more than 600,000 the week after the event. If nothing else, it proved one thing: People were switched on to platforms outside of sports for the X Games.
Superior In-Venue Entertainment
It's been well chronicled that the Olympic Games shun things like field-of-play signage and full integration, contemporary in modern events. At the X Games, however, the vertical integration is and has been well done over the years. For 2023, Jeep, Monster, Pacifico and late-comer Chipotle all featured well. The ubiquity of the signage and integrated messaging into entitlements for each venue was well scripted and executed across all platforms.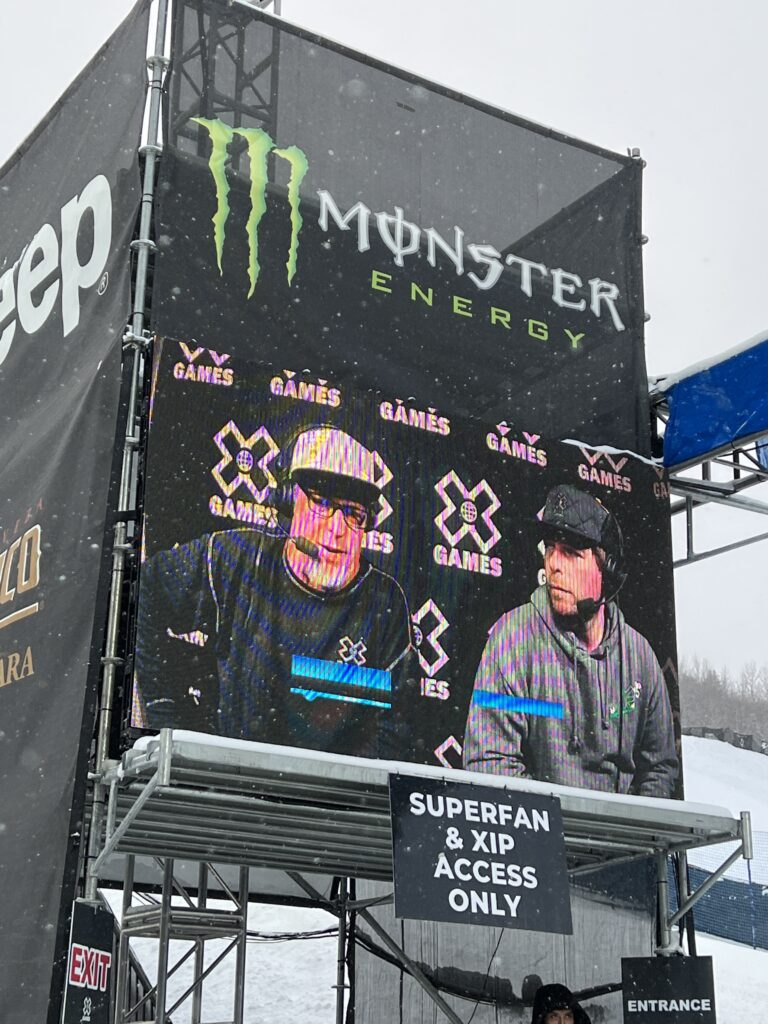 The VIP Experience was grand, with elevated and warmed indoor suites and tents with a three-story "granddaddy-of-them-all" situated on the bottom the SuperPipe. And, if the Olympic Games does anything exceedingly well and a higher level, it's hospitality.
The X Games also showcased superior in-venue entertainment and education, integrating flashy videos and announcers into big screens while having one of their talents — "All Access Vicky" — rove throughout the various venues. All Access Vicky did a stellar job integrating everything from interviews with parents of athletes and fans to touting promotional giveaways to accenting an effervescent vibe to stoke the crowd. Meanwhile, the announcers weren't shy punching out the word "amplitude" every time an athlete got big air. As any fan of Extreme Sports will attest, the X Games comes with its own vernacular, a swagger the Olympics simply can't attain with its blue-blazer image. While the Olympics in recent years have attempted to make their venues more contemporary and fun (see Beach Volleyball as prime example), the greater portion of the public address and in-venue vibe falls far short of the X Games.
From a broadcast standpoint, the use of Point of View (POVs) cameras (already a staple of past X Games), were used deftly and without interruption. So much so that new generations of extreme athletes seemed extremely comfortable with adjacent camera operators following them down the slopes in almost symbiotic fashion.
And, in this day of self-promotion, athletes were encouraged to have their own media groups follow them during practice runs, adding heaps of social media content in an authentic way. As traditional media dies, working with athletes and their crews, will continue to elevate content in a way old school media outlets simply can't touch.
Rights holders, therefore, were keen to cozy up to the best and most prepared athletes who served up content, some padding their pockets with incentives and some simply looking to build their social media following. Since 2016, the Olympics have opened more doors for athletes regarding social media acceptance — especially around the boundaries of celebration at times like the medal ceremony. But they do fall short. (Just ask someone like U.S. shot putter Raven Saunders.)
Integrating Sponsors On Site
As sponsorship enters an era craving more digital and immediate quantifiable assets, the best brands know that integration of assets into the full vertical is crucial. So, the sum of all parts will most likely yield the best results with digital and social assets complementing the "live experience."
The X Games propelled and isolated their top sponsors in ways not currently attainable within the boundaries of the Olympic Games, including athlete interface.
So, what about athlete's right to their own sponsors? There have been advancements in the Olympics but still following far short of the X Games. A good example of co-existence was seeing a plethora of Red Bull and Monster logos on the helmets of athletes and the loads of social content with athlete's sponsors. There seemed to be a happy existence. And, athletes weren't shy of taking up a Pacifico or Monster in the mix zone at the medal ceremony. Or, proactively interact next to the Jeep displays next to the athlete interview area on ESPN.
'I Wanted to Retire After the X Games.'
So, what about the sports competition?
It was an all-finals format devoid of boring qualifiers. All the bananas were on the line in each event. And, all timed events eliminated giving way to scoring systems based on judging projected in real time. The athletes and spectators seem to relish this format, which really isn't much different than figure skating or gymnastics.
The other nuance of the X Games was its willingness to shy away from nationalism and jingoism, which seems to be more palatable for a younger generation set on breaking down barriers than creating walls. Medal counts were revealed but not with much fanfare. The winners were the athletes after all.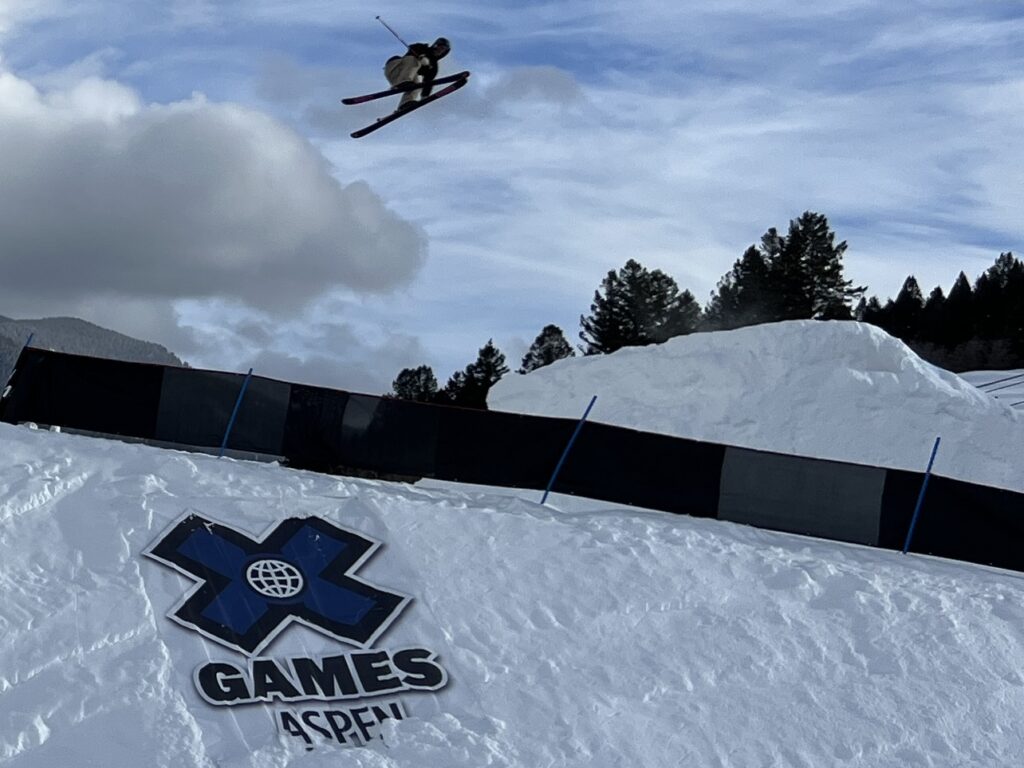 So, how did the athletes feel about this year's X Games?
"It's the best vibe of the year," said Zeb Powell, one of Gen Z's new extreme sports celebrities, and, one of the few African Americans to excel and medal at a winter X Games. "The X Games lends itself to freedom of expression. It's not repressive. It's kinda liberating. I love competing here because it means so much more than sports."
A newcomer to the X Games was Norway's 18-year-old Ferdinand Dahl, who won a bronze medal in the Ski SuperPipe. He added: "The X Games vibe is special. Like nothing else. To win a medal, it means a lot to the people back in Norway but also to me and my friends. I'm so stoked."
American Brita Sigourney, a three-time Olympic medalist and a veteran of many X Games said: "You always think of retiring after the Olympics, but, I wanted to retire after the X Games. This is the event. I love it in so many ways."
Australia's Scotty James, an eight-time world champion, two-time Olympic medalist and no doubt a member of the X Games "All-timers Club" with eight X Games medals in snowboarding, said: "There is nothing like the X Games. This is the original. This is built for athletes. Athletes can provide input and we're listened to. We're treated with so much respect. The Olympics are great but are very nationalistic, which is not a bad thing. But the X Games is the place for pure competition without all the other stuff … in many ways, it's built for the future."
---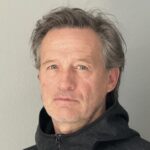 Steve Brunner is president of King of the Mountain Sports Marketing (KOM Sports) in Colorado Springs. He has more than 30 years of international and national sports marketing experience. Through his career, he was worked on more than 50 world-class sporting events, including many of the world's top multisport events, including six Olympic Games, X Games, Goodwill Games and U.S. Olympic Committee's Titan Games. He has also been in senior executive positions for seven World Championships in five sports. He had held senior marketing position at the U.S. Olympic Committee and Turner Sports, before founding KOM Sports Marketing in 2006.