The National Beep Baseball Association has selected Wichita, Kansas, to host the 2021 World Series of Beep Baseball, the first time the city will have hosted the event for blind or visually impaired athletes since 1978.
Visit Wichita partnered on the bid with Envision, a Wichita-based organization that helps those who are blind or visually impaired. As part of the partnership, Envision helped Visit Wichita submit the bid in Braille. Envision will also help the event through promotional assistance, sponsor recruitment, volunteers and sponsorship of the participating Wichita Falcons beep baseball team.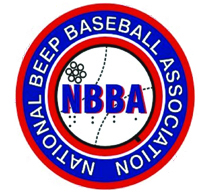 "Winning the bid for the 2021 NBBA World Series of Beep Baseball is a testament to the thoughtful bid created by Visit Wichita in collaboration with Envision, and will provide a significant economic boost for the Wichita tourism and hospitality industry," said Josh Howell, sports sales manager at Visit Wichita. "We are honored and thrilled that the NBBA will bring its most prestigious event, showcasing some of the sport's most extraordinary athletes, to Wichita in 2021."
Beep baseball is played with an oversized softball that beeps and lets the batter time their swing. The Wichita event will be staged July 25–August 1 at South Lakes Soccer Complex. In addition to the Wichita team, about 400 players from 20 teams across the United States, Canada and other countries are expected to travel to the championship. The event is expected to generate an estimated 1,500 hotel room nights and deliver nearly $1 million in local economic impact.
"Wichita's selection for the 2021 World Series of Beep Baseball is a big milestone for our community and its diversity and inclusion initiatives that embrace and promote the talents and contributions of individuals who are blind or visually impaired—which was a major selling point with the NBBA board and selection committee," said Michael Monteferrante, president and CEO of Envision. "Through Envision, Wichita is already one of the largest providers of services, programs and employment for people with vision loss in the nation. Hosting this tournament will only increase our city's stature as a destination for people of all abilities."