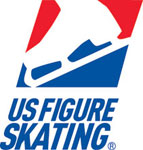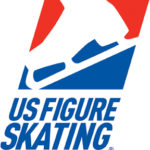 U.S. Figure Skating will stage its 2020 Midwestern and Pacific Coast Synchronized Skating Sectional Championships in Wichita, Kansas. Wichita also hosted the event in January 2018.
The 2020 event will be held January 15–19 at INTRUST Bank Arena, with practices taking place at the Wichita Ice Center. The regional event is the largest annual qualifying competition in synchronized skating, in which teams of up to 20 skaters perform a synchronized routine.
"We are excited to be heading back to Wichita for the 2020 Midwestern and Pacific Coast Synchronized Skating Sectional Championships," USFS Executive Director David Raith said. "It is great to have such a solid local organizing committee kick off the qualifying season. Wichita has proven to be an excellent host for this event in the past with an electric environment, supportive community and top-notch facilities that meet the many needs of a synchronized skating competition."
Visit Wichita and the Wichita Figure Skating Club will provide local support for the event.
"This is a huge win for our city, and we're very excited U.S. Figure Skating has selected Wichita for a second time," said Brian Hargrove, executive director of sports development at Visit Wichita. "It's a real testament to the quality ice facilities we have in the city, the strength of our local figure skating club and solidifies that Wichita is a tremendous sports city capable of hosting sporting events of all magnitudes."
The competition is expected to attract more than 160 teams and 2,500 athletes to Wichita. The event has an estimated economic impact of $3.4 million.
"Wichita is excited to again welcome U.S. Figure Skating to Wichita, and we look forward to providing a fantastic and energetic welcome to sports fans from across the country," said Susie Santo, Visit Wichita president and CEO. "Visitors will not only enjoy mesmerizing synchronized skating competitions while they are here, but also the city's numerous amenities and well-known hospitality."
The 2020 Eastern Sectionals will be staged in Albany, New York, while the U.S. Synchronized Skating Championships will be held in Providence, Rhode Island.