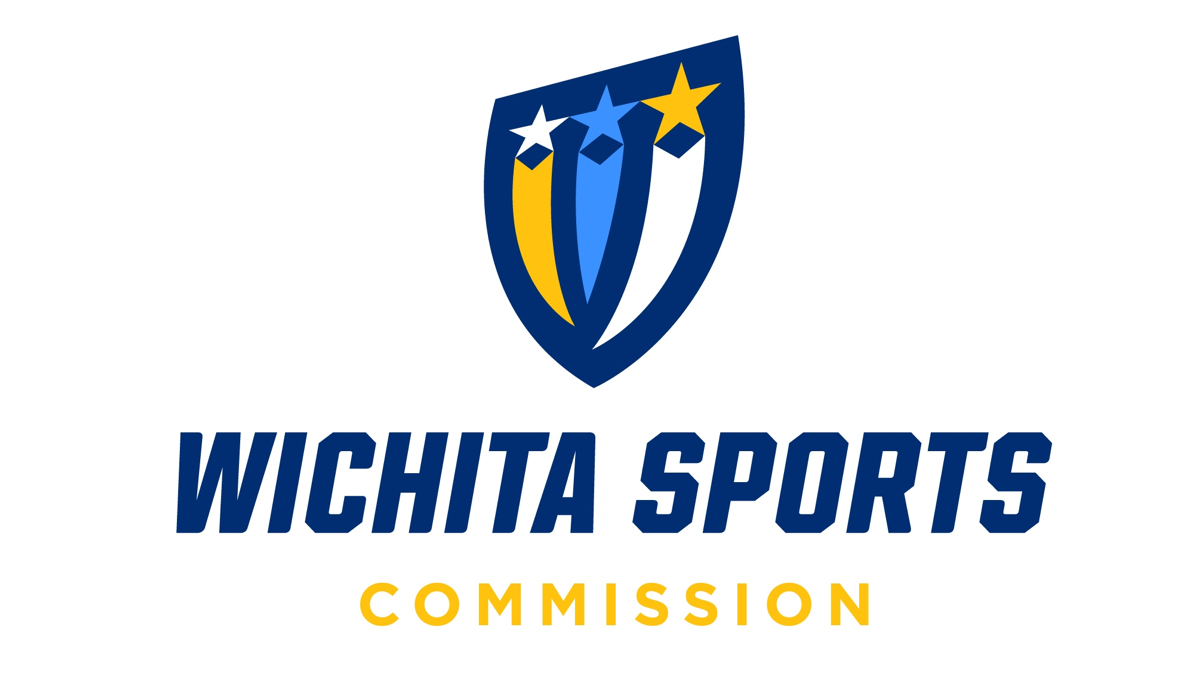 The Wichita Sports Commission in Kansas has unveiled a new logo and brand, updating its name after being known as the Greater Wichita Area Sports Commission since its founding in 1997.
Along with the name change, the organization released a new logo and look, designed in partnership with Wichita-based Gardner Design.
"As we celebrate the past two and half decades, and look towards the future of the Sports Commission, we knew that it was time for an updated brand and name that reflected the energy and excitement of our path," said Kevin Jenks, president and chief executive officer of the Wichita Sports Commission.
In addition to shortening the organization's name to "Wichita Sports Commission," the brand's new logo has three stars racing upward to victory followed by ribbon like tails, forming a W monogram for Wichita. The tones of blue ribbons and gold medals form the logo's palette and reflect Kansas' regional skies and landscape.
"For 25 years the Wichita Sports Commission has stewarded our community's signature events. Between the legacy of the NBC World Series and fostering races, tournaments, awards and other more recent activities, the commission has helped define the athletic energy of our region," said Gardner Design owner Bill Gardner, "We're elated to join WSC in redefining this brand for its next generation. One that actively champions aspirational levels of fervor, energy, excellence, and commitment for the Wichita region."
The Wichita Sports Commission owns and operates many of Wichita's annual sporting events, including the Prairie Fire Race Series, NBC Baseball Foundation and World Series, the Wichita Sports Banquet featuring the Buster Posey National Collegiate Catcher of the Year Award and the Wichita Corporate Challenge.