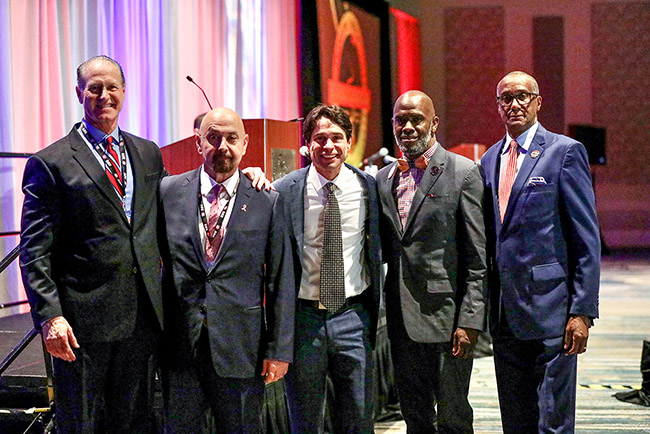 Longtime AAU volunteer and national officer J.B. Mirza was elected as the 49th president of the Amateur Athletic Union during the 128th AAU National Convention in Orlando, Florida.
Mirza has dedicated more than five decades of service at the local, national, and international levels to the AAU. Mirza got his start in karate in 1972 as an athlete, competing in the Central AAU Association (now District).
"It is my sincerest wish to continue to contribute and serve this organization that I have belonged to the majority of my life," said Mirza."I am appreciative to have worked in service to the AAU with the previous officer group. There is no past AAU officer, volunteer or member. We will always be part of the current AAU family."
In 1987, Mirza was recognized for his many efforts on behalf of the AAU Karate program, winning election as AAU Karate National Chair, a position he has held since. Elected as AAU National Treasurer in 2014 and 2018 respectively, Mirza served with the previous AAU national officer group and has been a member of the AAU Board of Directors since 1994.
"My dedication to the AAU is only eclipsed by my advocacy for instilling a sense of responsibility and best practices [for the AAU]", said Mirza."Sports and the AAU are indispensable, reaffirming our communal and social values."
Joining Mirza in the newly elected AAU national officer group is Robert Stone, a longtime athlete, coach and volunteer in taekwando, as first vice president; Charles Oliver, AAU track and field national chair, as second vice president; James Parker, the former AAU director of sports, as secretary; and AAU Board Member and Finance Chair Sean Kilmartin.