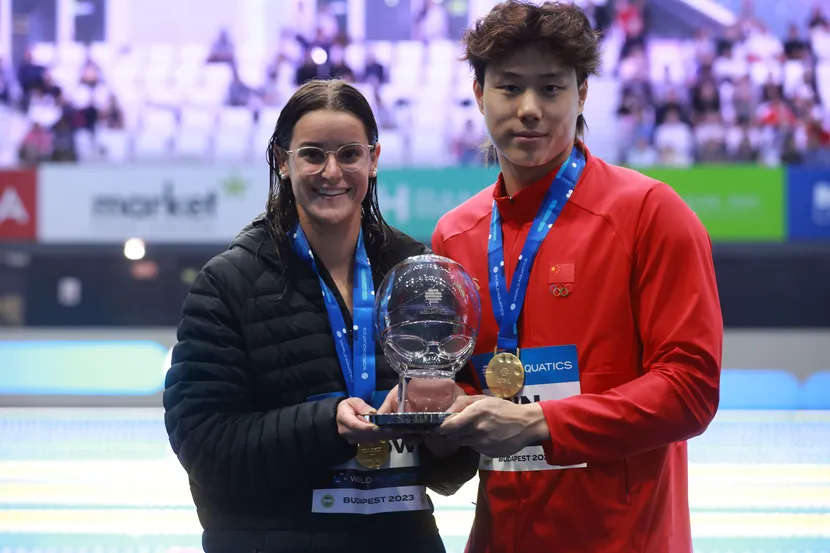 World Aquatics will have three weeks of competition in Asia for its Swimming World Cup 2024 schedule between October and November.
The first event takes place in Shanghai from October 18­–20, while the second is in Incheon, South Korea, from October 24–26. The final swim is in Singapore from October 31 through November 2. The three stops will all be qualifying events for the World Aquatics Swimming Championships in Budapest.
"With our World Cups, we are always looking for the right number of experienced hosts while also bringing our sports events to new cities," said World Aquatics President Husain Al Musallam. "While Incheon is a first-time World Aquatics host, Korea has demonstrated excellence in delivering a top experience in major sports events."
Shanghai previously hosted five Swimming World Cups, the World Swimming Championships in 2006 and the World Aquatics Championships in 2011. Korea has previously hosted three editions of the Swimming World Cup, the 2019 World Aquatics Championships in Gwangju and the Seoul Olympics in 1988.
Singapore also will host the World Aquatics Championships in 2025 and has previously been the site for World Cups in five of the six aquatics sports, the World Aquatics Junior Swimming Championships in 2015 and the Youth Olympic Games in 2010. The city has also been a regular Swimming World Cup series host, having held 13 event editions since 2007.
"Singapore has everything we hope to share with our athletes: world-class facilities, proven experience of hosting events of the highest quality and a comprehensive approach to aquatic sports that runs from elite level to the community," said Al Musallam.