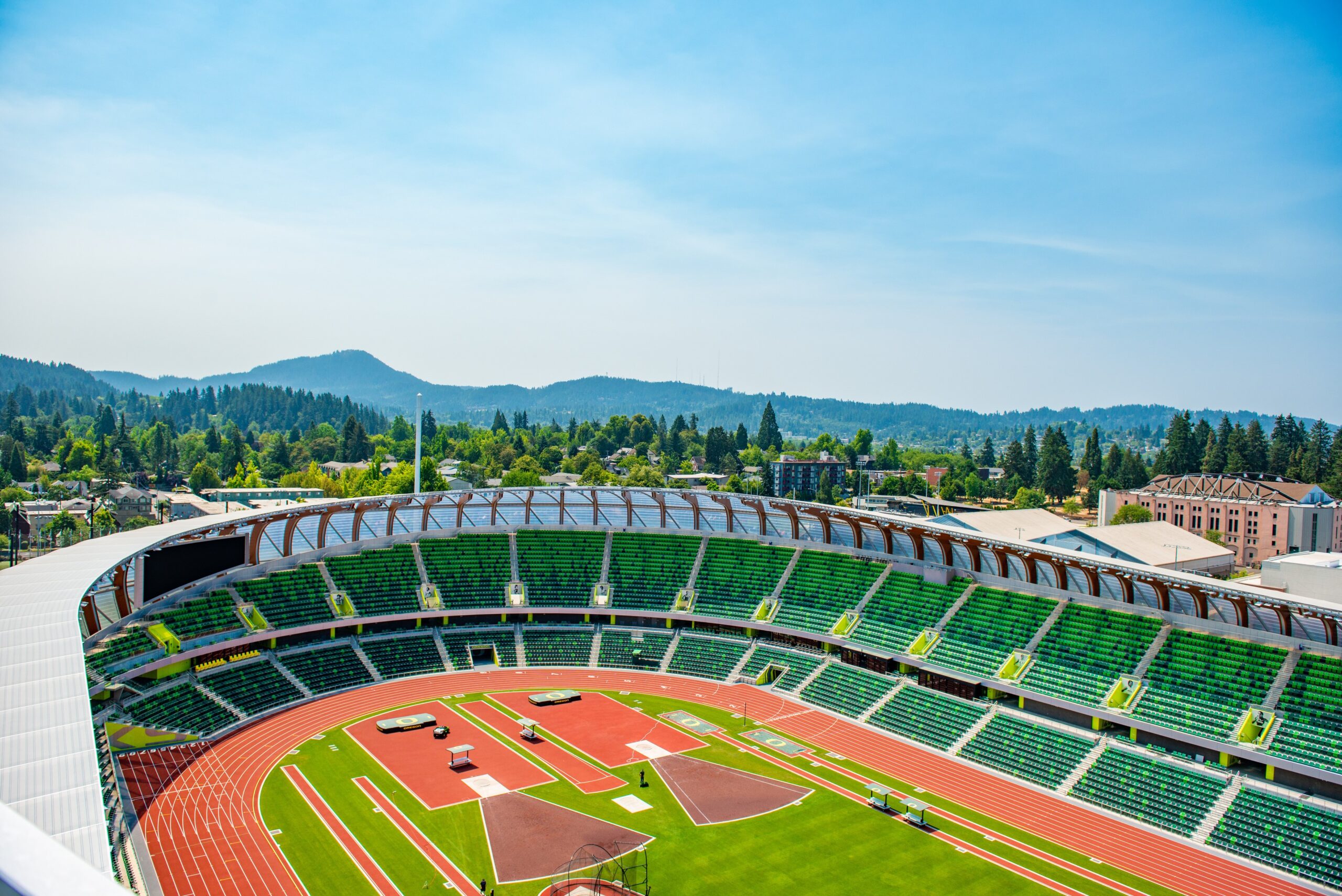 World Athletics and the local organizing committee for the World Athletics Championships Oregon22 have completed a comprehensive site visit focusing on details of the first track-and-field world championships to be held in the United States.
"A lot of work was done at this site visit and we have made massive progress over the last few days," said Jakob Larsen, director of competition and events at World Athletics. "For me, one of the most valuable outputs is the coming together and cooperation of our teams. That spirit bodes well for the success of the event."
Topics addressed during the site visit in Eugene and Springfield, Oregon, which will host the event, focused on accommodations, broadcast, community initiatives, competition, event presentation, event operations, marketing and communications, media operations, technology and transportation.
"It's been an incredibly productive, energizing and positive site visit," said Sarah Massey, chief executive officer of Oregon22, LLC. "As we move into the readiness phase of the event, the conversations and decisions of the last week truly helped to finalize all the plans that will make this the 'Best of all Worlds.'"
Presentations, tours and meetings were held across the cities of Eugene and Springfield, in the offices of the organizing committee, at Hayward Field at the University of Oregon and throughout the Oregon campus. Representatives from USA Track & Field, the University of Oregon, Travel Oregon, and Travel Lane County also participated in the event.
WCH Oregon22 will be held July 15–24, 2022.