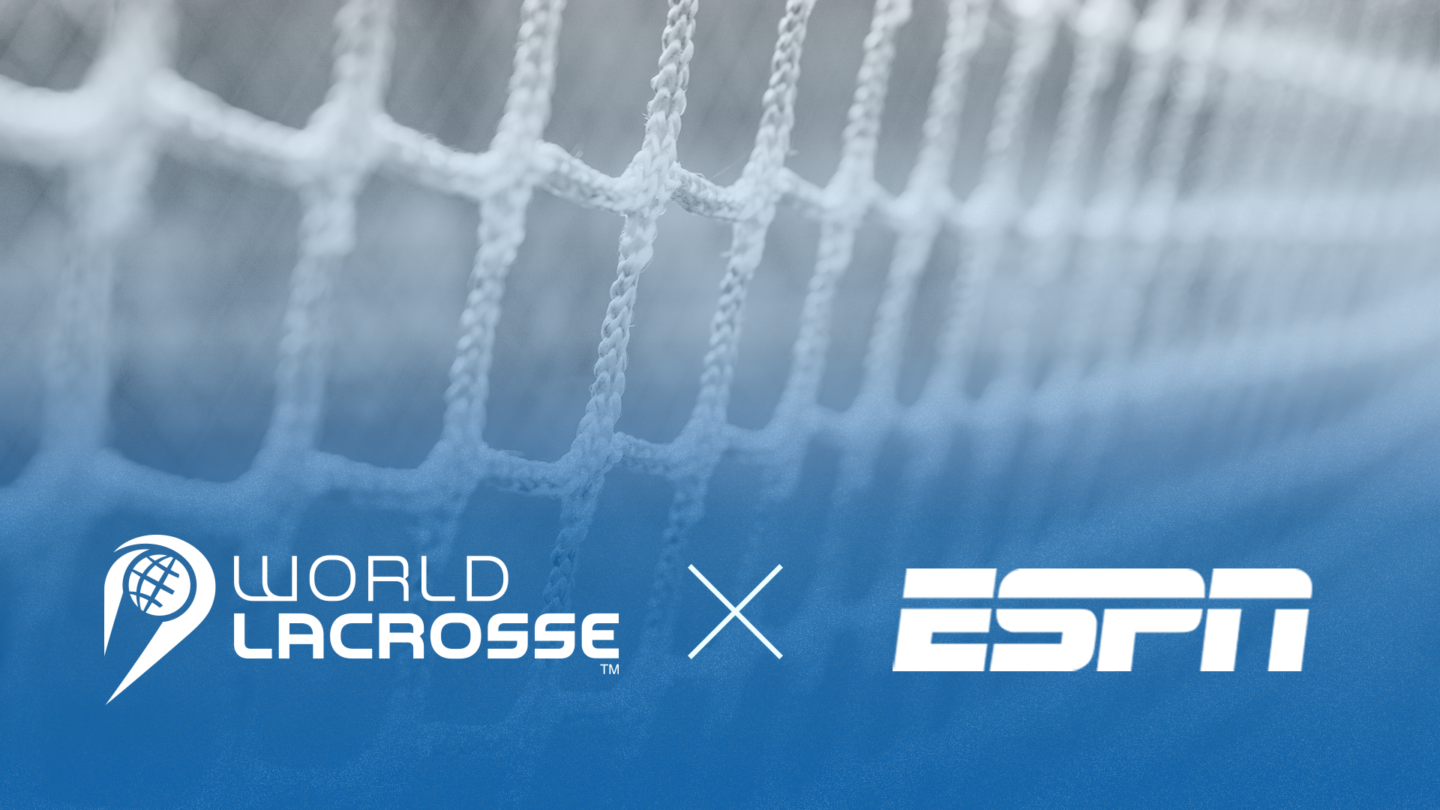 World Lacrosse has signed an agreement with ESPN for global media rights to all World Lacrosse championships through 2023, a total of 246 games across three events. The deal will see those events broadcast on an ESPN network or ESPN Plus in the United States as well as ESPN International.
It is the first multi-year, multi-event media partnership for World Lacrosse and features equal rights fees across the men's and women's championships. The partnership covers the 2022 World Lacrosse Women's Championship (June 29–July 9 in Towson, Maryland), the 2022 World Lacrosse Men's U21 Championship (August 10–20 in Limerick, Ireland) and the 2023 World Lacrosse Men's Championship (June 21–July 1 in San Diego).
"This is truly a historic day for World Lacrosse, and the millions of lacrosse players and fans in all corners of the world," World Lacrosse Chief Executive Officer Jim Scherr said. "ESPN is the ideal partner to further showcase our great sport around the globe as we experience exponential growth and interest in the game. This unprecedented coverage also provides a significant boost to our Olympic proposal as we seek to gain inclusion in the Los Angeles 2028 Olympic Games."
ESPN networks will carry a total of 112 games during the women's championship at Towson University, including six national broadcasts. The men's U21 championship will have two games, including the championship, air on ESPNU. Details regarding the 2023 Men's Championship will be shared at a later date, with coverage planned to match this year's women's event.