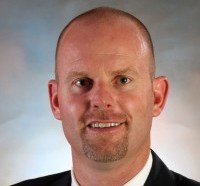 Eric Parthen, who has led multiple sports organizations during his career of more than two decades, will be the new chief operating officer of World Lacrosse.
Parthen's appointment was announced by World Lacrosse Chief Executive Officer Jim Scherr. World Lacrosse is the international federation for men's and women's lacrosse as recognized by the International Olympic Committee. Parthen will be responsible for leading areas such as finance, strategic planning, contract administration, information technology and anti-doping.
"As our organization continues to grow, making certain we have in place the systems and processes necessary to effectively manage our resources, while operating with greater speed and responsiveness, is essential," said Scherr. "Eric's experience in leading key operational areas for national and international sport organizations is an ideal fit for World Lacrosse and we are delighted to welcome him to our international federation."
Parthen has worked with the international federations for cricket and boxing and joins World Lacrosse after working for the International Cricket Council, the global governing body for the sport of cricket, where he was responsible for leading the development of a United States cricket governing body, USA Cricket. Parthen held various senior-level roles with the United States Olympic Committee focused principally on strategic planning, high performance funding and national governing body services.
"I am extremely excited to be joining the World Lacrosse staff as it continues to make huge strides in the growth and development of lacrosse around the globe," said Parthen. "The sport of lacrosse holds a special place in our family, having been involved for the last 10 years at the grass-roots level as both a youth coach and lacrosse parent, where I have seen up close the benefits and opportunities the sport provides. I also know how hard national federations work to deliver those benefits and I look forward to working with our members around the world to assist those efforts."