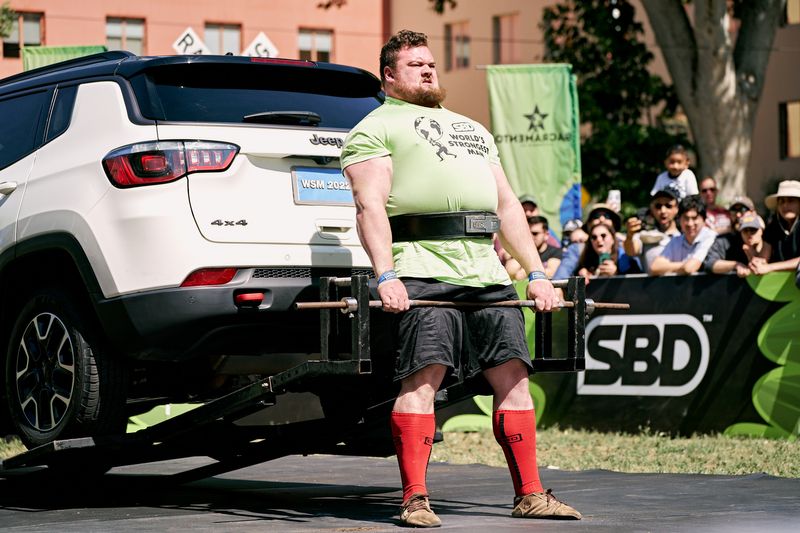 SBD World's Strongest Man has announced its 2023 partners for the competition that includes 30 of the world's top strongmen facing off in series of strength-related events as the competition prepares to be held in Myrtle Beach, South Carolina, April 19–23.
The series' longtime partners SBD, Rogue, KNAACK and REIGN Total Body Fuel will return alongside first-time host city Myrtle Beach, official footwear and eyewear sponsor TYR, official mouthpiece sponsor AIRWAAV and KultureCity, a nonprofit organization focused on sensory inclusion.
"We would like to thank all of our partners for their support in helping to bring this iconic event to life, especially our extraordinary hosts at Visit Myrtle Beach who have welcomed us with open arms to their city," said Rebecca Levin, vice president, IMG Media. "The World's Strongest Man competition has provided a global stage for the world's best athletes to entertain fans with their incredible feats of strength for 46 years, and our sponsors are a vital part of making this possible."
SBD Apparel will return for the fourth year as the title sponsor and for its seventh year supporting the event. SBD Apparel produces joint supports and apparel for powerlifting, strongman and elite strength athletes.
KultureCity, an organization that creates sensory accessibility and inclusion for those with invisible disabilities, will support reigning WSM champion Tom Stoltman, who is the first autistic athlete to win the competition. Fans attending the Myrtle Beach event will find a special sensory activation hosted by KultureCity in the Fan Festival, including trained volunteers, sensory bags and a mobile sensory room available for families and individuals who have sensory needs or invisible disabilities. The sensory bags will be equipped with noise canceling headphones, fidget tools and verbal cue cards for fans to use and take home at no additional cost.