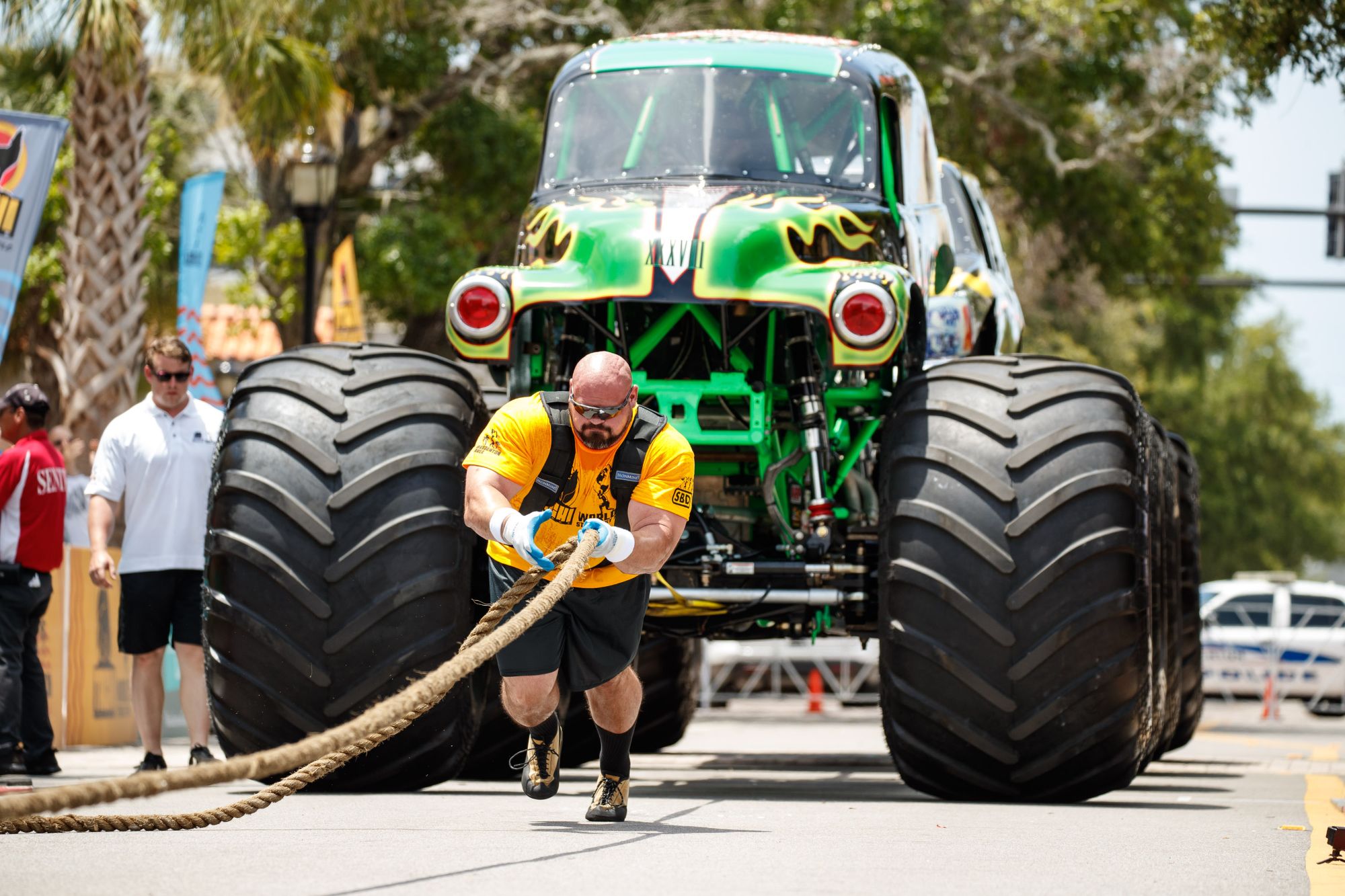 The World's Strongest Man competition will be held November 11–15 in Bradenton, Florida, without spectators. But fans of the sports will have daily live access on Facebook, beginning November 10 with "World's Strongest Man: Live from Bradenton," which will feature exclusive up-close looks at the making of the event.
The social media coverage is aimed at complementing the live television coverage of the main event, with episodes streaming daily at 4:30 p.m. ET. The coverage will include in-depth interviews with athletes and legends of the sport as well as daily event recaps featuring results and current standings. Fans will pay $1.99 for the week of coverage. In the United States, the event will later be broadcast on CBS Sports Network and CBS in December.
The behind-the-scenes footage will be hosted by former Barbend.com editor Nick English, and will include a look at the SBD World's Strongest Man boneyard, where all of the events and strongman challenges are prepared. On competition days, fans will see athlete arrivals, previews of each day's challenges, detailed recaps and post-event interviews.
In partnership with the Bradenton Area Convention & Visitors Bureau, the 43rd edition of the World's Strongest Man competition will be staged at Holmes Beach on Anna Maria Island in Manatee County. It will follow an advanced new format, including a progressive four-day schedule that includes two days of qualifiers and a two-day final. The top strength athletes will pull, push, carry, lift and toss heavy weights such as large trucks, cars, kettlebells and the event's iconic Atlas Stones.
"World's Strongest Man has always been the ultimate goal, so to be on its precipice is a very profound feeling," said Gabriel Peña of Edinburg, Texas, who is representing Mexico at his first World's Strongest Man Championships. "For me, there is power in knowing how developed my strength and skill has become over the recent years and I'm ready to showcase it against the world's best."