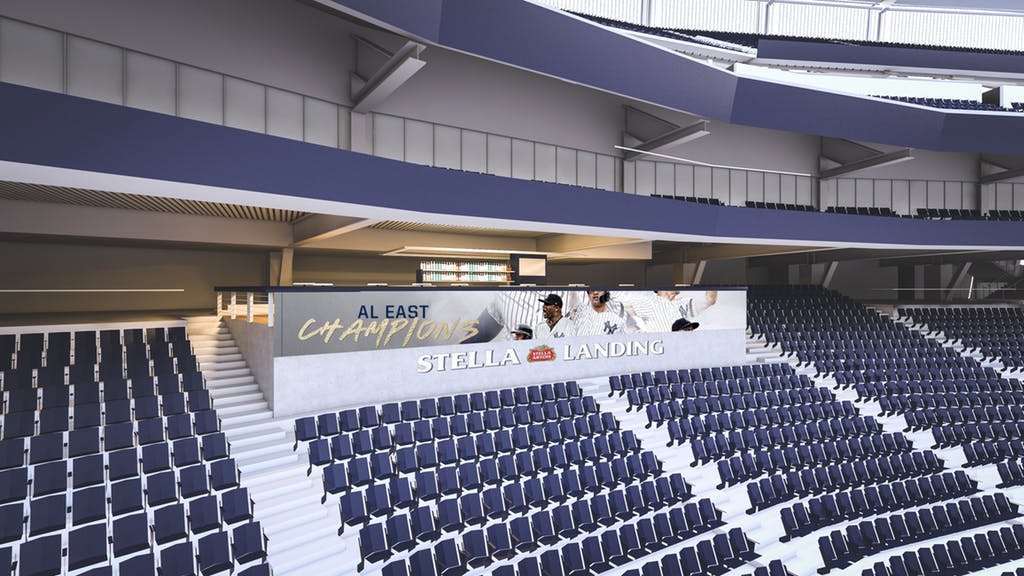 Two new standing areas will be opened for the 2020 seasons for both New York Yankees and NYCFC events throughout their respective seasons.
Yankee Stadium will have the Stella Artois Landing in Sections 232A and 232B in left field on the 200 Main Level as well as the Michelob Ultra Clubhouse in Sections 207 and 208. Both sections will be open for fans with game day tickets for either team.
"We are excited to have fans experience these newly constructed areas, which are part of the continuing, large-scale initiative to transform the fan experience at Yankee Stadium that began prior to the 2017 season," said Yankees Senior Vice President of Strategic Ventures Marty Greenspun. "The Stella Artois Landing and Michelob Ultra Clubhouse were conceptualized and built with input from our guests, who have consistently asked us for more social locations to enjoy. Fans in attendance have clearly gravitated toward these types of settings and we look forward to providing even more communal gathering spots for our fans to thoroughly engage with the game in a socially focused style."
The creation of both spots are part of the Yankees' partnership with Anheuser-Busch InBev, which has been extended through the 2024 season and includes Anheuser-Busch InBev's incentive-based partnership program. Both spots will also be available as pregame party spaces for groups of 20 or more people.